Replacement Gilles Normand will take up the new role in January 2015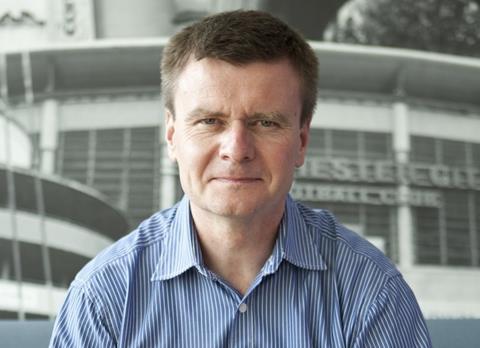 Gilles Normand is to replace Christophe Bardet as Swinton Insurance chief executive.
Subject to FCA approval, Normand will take on the new role in January 2015.
Bardet will return to his native France to become chief executive of Fidelia Assistance, also part of the Covéa Group.
Normand will join Swinton from his role as chief executive of MMA Holdings UK, the parent company of Swinton and Covéa Insurance in the UK – a position he has held since 2012.
Bardet said: "I'm very happy to be offered such a fantastic opportunity with Fidelia Assistance, but also sad I won't be seeing the company transformation through to its conclusion.
"In the coming months I will be working closely with Gilles to ensure the handover is seamless. I am in no doubt I am leaving the business in the safest possible pair of hands.
"The past three years have been the most enjoyable of my career; Swinton is a fantastic business run by dedicated and knowledgeable people devoted to making customers feel valued and providing value through their expertise. I will take great pleasure in watching the company continue to grow while back in France."
Normand added: "Covéa and I are committed to completing the transformation along with everyone in the company, from those working in our branches to the executive board.
"I am excited by the further progress we will make in the next year as we work towards the completion date at the end of 2015."
Dominique Salvy, director at Covéa International, said the board chose Bardet as chief executive of Fidelia Assistance because of the "tremendous" job he had done to turn Swinton around.
In the three years since Bardet joined the broker he has overseen the start of a £60m transformation, including a brand refresh, a major IT upgrade, branch network restructure and an increased focus on acquisitions.
Under his leadership Swinton also made significant changes to its sales practices and overall working culture in the wake of a £7.4m FCA fine for mis-selling add-ons.
Last month Insurance Times revealed Swinton now had one of the best records for customer complaints, according to Financial Ombudsman Service (FOS) figures.
But its latest accounts showed the fine had contributed to an 18.9% fall in the broker's 2013 pre-tax profit.
The company made a pre-tax profit of £23.4m in 2013, down from £28.8m the previous year. This was despite a 1.1% increase in turnover to £306.4m (2012: £301.4m).