Claims management fines drop as industry continues to shrink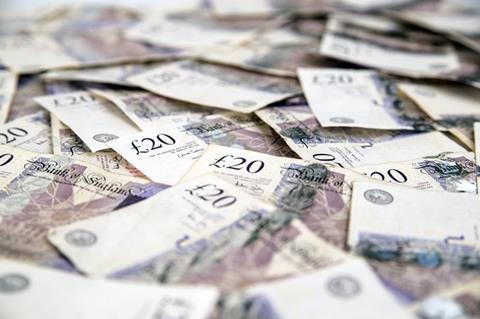 The Claims Management Regulator fined seven claims management companies (CMCs) a total of £1.1m and cancelled 69 licences in the year to 31 March 2017.
The claims management fines level is down 35% on the total £1.7m in fines the regulator handed out across four companies in 2015/16, but the number of licences cancelled is up from the 66 cancellations reported in 2015/16.
The 2015/16 year was the first year that the Claims Management Regulator was able to impose fines: it got its fining powers in December 2014.
Shrinking market
The regulator's recently-published annual report for 2016/17 also revealed that the claims management industry is continuing to shrink ­ – both in terms of turnover and number of authorised companies – amid tougher regulations and a changing claims market.
The number of authorised claims management companies fell 14% to 1,388 in 2016/17 from 1,610 in 2015/16.
The number of new applications for claims management licences fell 42% to 107 I 2016/17 from 186 in 2015/16.
CMC industry turnover, which unlike the other figures in the report is for the year to 30 November, fell 3% to £726m in 2016 from £751.4m in 2015.
The Claims Management Regulator expects conditions to get even tougher for claims management firms once the FCA takes over regulation of the sector.
The regulator's head Kevin Rousell said in the report: "Although the claims management sector's turnover remained relatively stable in 2016/17, future policy and regulatory reforms are likely to have a significant impact on shape and form of the industry.
"The Financial Guidance and Claims Bill which was introduced into the House of Lords in June starts the legislative process of transferring responsibility for claims management regulation from the Ministry of Justice to the Financial Conduct Authority, and the establishment of a tougher regulatory framework than provided for under the Compensation Act 2006."
Sickness claims
One area of growth the Claims Management Regulator detected was in holiday sickness claims, where insurers are facing a surge of spurious claims.
The regulator described the increased activity in holiday sickness claims as "a significant development" in the year.
Rousell said: "We have acted swiftly, alongside the Solicitors Regulation Authority and the Ministry of Justice, to respond to the increase in holiday sickness claims reported by package tour operators – forming constructive relationships with the Association of British Travel Agents, and individual tour operators, to gain evidence about market practices and help find solutions."