Between 2014 and 2015, 296 claims firms received warnings from the regulator and 105 had licences removed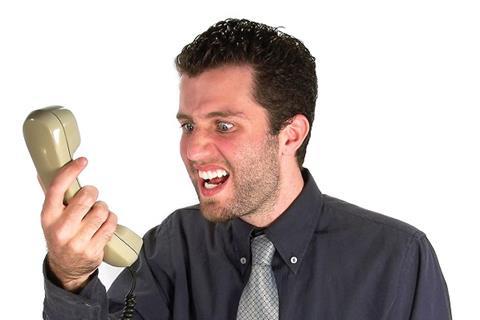 The Claims Management Regulator (CMR) has fined claims management company The Hearing Clinic £220,000 for bombarding people with millions of nuisance calls about noise-induced hearing loss.
The action followed hundreds of complaints from members of the public who had received speculative calls.
Many of those called had subscribed to the Telephone Preference Service (TPS), which indicates that they did not want to receive such calls.
Additional conditions have also been imposed on The Hearing Clinic, including restrictions around calling numbers registered on the TPS and using data from third-party companies.
If the firm breaks the rules again its operations could be suspended.
The fine is the first to be issued by the CMR, based at the Ministry of Justice, since the government changed the law last December.
Firms found breaching the regulator's rules of conduct now face fines of up to 20% of their annual turnover, as well as having their trading licence suspended or removed.
New figures also show that 296 claims firms received warnings from the regulator in 2014 to 2015 and 105 had their licences removed.
The CMR says it is conducting further investigations which could lead to sanctions, including fines.
CMR Kevin Rousell said: "The new fines mean we have greater powers to crack down on claims management companies that make nuisance calls.
"Companies should be in no doubt that if they break the rules then we won't hesitate to fine them in addition to the tough action we already take.
"The new penalties are the latest in a series of moves by the government to rid the industry of bad firms, which already includes banning firms from taking fees from customers before a contract has been signed and naming firms which are subject to enforcement action or under investigation."