Co-op, now owned by Markerstudy, posts a big trading loss
Co-op's insurance arm racked up a £29m trading loss last year, its results reveal today.
The insurance underwriting business of Co-op, sold in January to Markerstudy for £185m, blamed the Beast from the East.
The losses happened while the underwriting arm was under the control of Co-op.
"The £29m trading loss in the year was largely caused by the impact of the significant weather event the 'Beast from the East' in early 2018 that increased the cost of home and motor claims," the group said today.
Co-op also took a big hit on the value of the business, with the red ink running to a £207m impairment charge on the insurance underwriting arm.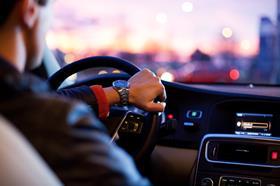 Markerstudy's size is formidable, now easily one of the biggest players in UK motor
Markerstudy deal details
The results say that Markerstudy paid £101m for the assets of the insurance underwriting business, and the Co-op received a further £84m for the distribution arrangement. Out of the total amounts, £35m is deferred over three years.
Under the deal, Markerstudy will underwrite Co-op insurance products, as well as looking after the sales and service and claims handling. These products will be marketed and distributed by Co-op.
Markerstudy has ambitious plans to turn the business around and make it a bigger success with customers and on financial performance.
The deal will add another £600m gross written premium to Markerstudy.
Qatar Re, which backs Markerstudy with capacity, now controls at least 1 in 20 cars in the UK insurance motor market.
As revealed by Insurance Times, Qatar Re itself has taken signficant steps to boost its capital base.
Subscribers read more
Markerstudy faces future as powerhouse MGA