Company in due diligence with four brokers with possible deal at end of Q1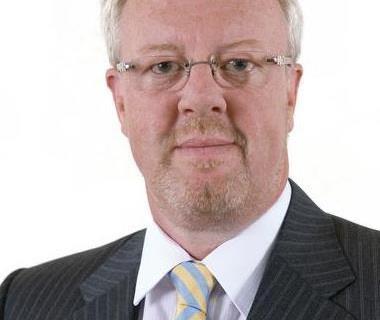 Broking group Cobra's parent company, Alto Insurance Group, plans to start acquiring brokers in 2015 after making its first profit.
Alto chief executive Steve Burrows told Insurance Times that his company is looking to buy retail brokers that place £12m of gross written premium or less annually, and the company is conducting due diligence on four brokers.
Burrows set up Alto in 2012 to buy Cobra, where he was chief executive, and take it private.
Burrows said: "We have completed all the internal consolidation and administrative improvements. Our main thrust now is to get back on the acquisition trail for retail brokers.
"We have some financing arrangements already in place. We are eagerly looking now for either partial or full acquisitions."
He added that if Alto decides to go ahead with the four brokers currently in due diligence, a deal could be complete by the end of the first quarter.
Turning point
The return to the acquisition trail is a turning point for Cobra, which pared back its retail broking four years ago. In September 2011 it sold its operations in Caterham and Alton to rival broking group Aston Scott.
Burrows said: "At that stage we didn't have as good a wholesale operation as we now have. We now have a fairly slick London market/Lloyd's underwriting arrangement and it needs feeding. The idea is to buy more retail brokers to feed that and our network partners."
The company is also looking to bolster its underwriting agency arm by expanding its capacity arrangement with insurer Liberty.
Burrows said: "They have already come in on our schemes side and they are now hopefully coming in on our commercial side as well, so I am hoping that will be completed in the first quarter of this year. That will increase our capacity considerably from where we are now."
Allianz, Aviva, AXA and Travelers are the main capacity providers to Cobra's underwriting operation.
First profit
Alto made a profit before tax of £932,448 in the year to 31 March 2014, its first profit since formation.
It made a loss before tax of £670,246 in its previous accounting period, the 15 months to 31 March 2013 – the company's first 15 months of operation.
Revenue for the year to 31 March 2014 was £16.1m. This was 64% up on the £9.8m reported in the previous accounting period, but Burrows pointed out that the revenue figures in the two periods are not comparable.
Burrows said the restructuring since Alto bought Cobra is now paying off.
He said: "Some of the consolidation we did since the management buy-out (MBO) has improved the figures now. We have done quite a lot of internal changes to improve performance. We should expect those figures to continue or be better each year now."
Improvements included moving to a single technology platform across the group and introducing a bonus scheme for staff.
The company has also reduced its total debt to £9.8m from £10.3m.
Burrows said: "We are probably looking to reduce our indebtedness by half a million pounds a year. It is good to have some debt, but the debt was for the MBO. Because we have more stability now we are able to reduce the debt slightly faster than we could before."
Join the debate in our new LinkedIn specialist discussion forums