Karen Campbell, chief information officer, Carpenters Group on the importance of technology in beating fraud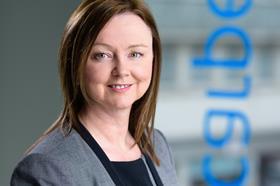 There is no doubt that ever-more sophisticated anti-fraud technology will be the major weapon to combat increased levels of fraud. New technology, accessing ever-larger amounts of data, and successfully analysing that data, will be at the core. Tech budgets will continue to grow as insurers rely less on traditional technologies and techniques to identify fraudulent claims and focus on emerging technologies. That is why Carpenters Group was delighted to be sponsoring the award category of Fraud Technology Solution of the Year at the Insurance Times Technology & Innovation Awards 2019. Every instrument at our disposal – technological, regulatory and behavioural – must be deployed as the fraudsters evolve.
Firms must invest in the full suite of next-stage technological advancements. From first notification of loss systems with the ability to download telematics data/dashcam footage, to metadata used to identify incident information such as GPS coordinates. At Carpenters Group, we will use voice analysis for fraud prevention as well as automated checking, and speech recognition for identification and data checks.
Huge advances have been made in combating insurance fraud in recent years; this has only been possible when industry, government, regulators and others collaborate. It is only through collaboration that more can be done to counter this scourge. Fraud should be the driving force behind regulatory and legislative change in the sector, but, unfortunately, this is often lost in the rush for implementation.
With the digitalisation of fraud in the future there will be potentially new ways to exploit the system and experience tells us that fraud is constantly evolving. That is why part of Carpenters Group has affiliate membership of the Insurance Fraud Bureau (IFB). We need to work together throughout the sector to develop new strategies to combat fraud at every stage in the claims process. Affiliate membership of the IFB and other organisations enables us to collaborate ever closer, share data and intelligence and more actively contribute to the industry fight to stay ahead of the fraudsters.
The technologies that emerge from this explosive period of the fourth industrial revolution will radically change the claims sector. This is an exciting time for all those involved in their development and implementation.