Climate change was considered a top threat to businesses in 2019
KPMG has revealed that Brexit is one of the greatest geopolitical concerns for insurance chief executives, with 32% of leaders labelling the UK leaving the European Union (EU) as a concern.
Meanwhile, other worldwide worries include the US China trade negotiations (40%) and the rise of political parties with protectionist policies, such as anti-migration (28%).
The accountancy and consulting firm's research, Being agile to build resilience: Insurance insights from KPMG's 2019 Global CEO Outlook, surveyed 132 chief executives from insurance companies in Europe, US and Asia with revenues between $500m and more than $10bn.
Laura Hay, global head of insurance at KPMG International, said: "To become the resilient insurer for the future, organisations must adopt agile operating models and complementary technology and data capabilities.
"Our survey findings suggest that, despite the many challenges, insurance chief executives are eager to tackle these opportunities."
Business threats
Environmental or climate change risk has become a more prominent threat in 2019 compared to 2018.
This follows a spate of extreme weather instances across the UK and globally as climate change campaign groups like Extinction Rebellion protest about the effects on the planet.
Respondents identified the below as key threats to their organisations, compared to KPMG's results from last year:
| 2019 | 2018 |
| --- | --- |
| Environmental/climate change risk | Return to territorialism |
| Emerging/disruptive technology risk | Environmental risk |
| Return to territorialism | Emerging technology risk |
| Operational risk | Operational risk |
| Cyber security risk | Cyber security risk |
Despite the strong awareness of emerging risks, insurance chief executives seemed bullish about near-term growth trajectory, expressing "muted confidence" in the global economy over the next three years (65%).
According to KPMG, organisational resilience can be linked back to insurers' recent efforts to ramp up transformation initiatives using multi-function, multi-year approaches, to drive strategic growth or cost objectives.
But, a solid appreciation to challenge and disrupt business norms was also expressed.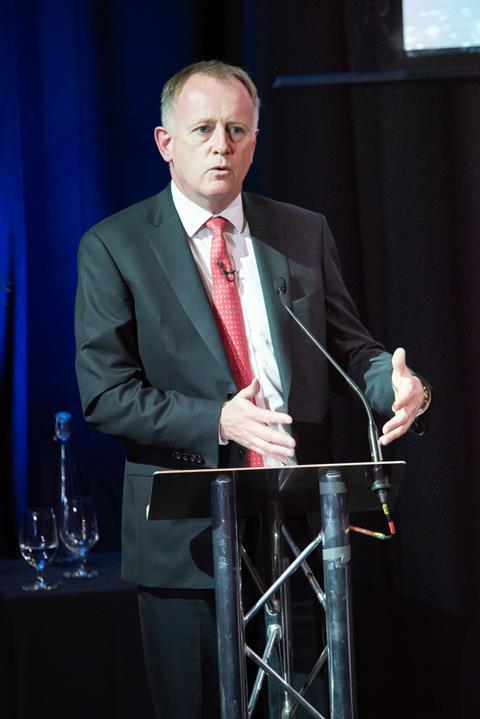 KPMG found that today's insurance chief executives understand they need to transform their front, middle and back office functions, as well as gain a better understanding of the customer and their expectations.
Technology drive
Many pointed to the crucial role of technology investment to support future growth, while some also confirmed the importance of establishing cyber resilience; 74% see information security as a strategic function and a source of competitive advantage.
In light of the importance of technology, 87% of chief executives said they are directly involved in devising and leading the technology strategy of their organisation, while only 14% claim to have implemented artificial intelligence (AI) in their automating processes.
Gary Plotkin, principal chief information officer advisory at KPMG, said: "Insurers need to find the right usage for AI, since it will not be the answer for everything.
"It would be a mistake to equate automation with customer satisfaction, and insurers will have to experiment the right mix of automation and human agents in the customer experience."
Investment priorities
Nearly three quarters (71%) are placing more capital in technology, while others (29%) are investing in developing workforce skills and capabilities.
Two-thirds (66%) agree that agility is the key to avoiding bankruptcy.
Chief executives plan to create a 'Workforce 4.0' by upgrading the skills of employees; almost half (47%) plan to upskill over 50% of their workforce in digital skills, such as advanced data visualisation and coding.
KPMG concluded that insurers must consider what platforms they build, while developing transformation plans that extend across all functions. However, success will depend on being more responsive, faster at introducing products and better at building effective partnerships.
Subscribers read more
'Computer says no': Why e-trading still needs a human touch