Insurers and brokers in the Fenchurch Street area were targeted by protesters
Climate activists, Extinction Rebellion turned their attention to the insurance industry yesterday as they glued themselves to one of the City of London's iconic buildings.
The group targeted the "Walkie Talkie" at 20 Fenchurch Street, and surrounding buildings in an effort to bring to light the role that the insurance sector plays in the support of the fossil fuel industry and its negative effect on the global climate.
A statement on Extinction Rebellion's website said: "The action was designed to highlight the building's resident insurance companies' part in enabling mining and burning of coal."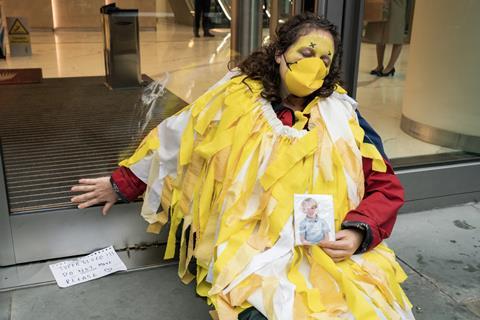 London-based independent IT and business consulting firm– CGI Insurance was affected. The building has several major insurers as tenants including, Markel, Liberty and Allied World
Paul Wishman, CGI's vice president said on LinkedIn that his firm's offices were on lockdown due the protests, he said that while many "empathise" with the protesters broad aims, this was less the case with the tactics the movement had used over the last few weeks.
Protestors dressed as yellow canaries glued themselves to the Walkie Talkie building leaving employees who were already inside the building trapped and those that hadn't started work yet locked out, according to The Sun.
Other insurers and brokers in the area were affected.
Subscribers read more
Arron Banks outlines billion pound ambitions