Garwyn acquisition contributed nearly £1m to underlying profit in 2014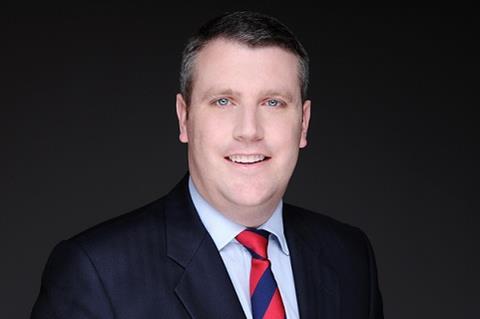 Davies chief executive Dan Saulter expects his company to bring on board at least 20 new accounts in its 2015 year of account after it returned to operating profit in 2014.
The loss adjuster, which bought liability adjuster Garwyn in December 2013, made a small operating profit of £134,000 in the 11 months to 30 June 2014. This compared with an operating loss of £1.5m in the year to 31 July 2013.
Davies's underlying operating profit, which excludes goodwill amortisation and exceptional costs, more than tripled to £4.26m from £1.37m.
Garwyn boost
Part of the reason for the jump was the Garwyn acquisition, which contributed £930,000 to underlying operating profit, and added £5.8m to the group's revenue.
Revenue increased by 12.4% to £28.9m in the 11 months to June 2014 from £25.7m in the year to 31 July 2013.
In addition to the benefits of the Garwyn acquisition, Saulter said Davies had enjoyed a "modest organic increase" in revenue.
The company has reported 11 months of results in 2014 because it has brought forward its annual reporting date by one month. If the company had reported a full year to 31 July 2014, revenue excluding Garwyn would have increased by 3% to £26.4m.
Saulter said: "We have been able to really focus hard on winning new accounts in the year both in Garwyn and in Davies, and we have been able to win those accounts and control our cost base along the way.
"That programme of work had started the year before but wasn't bearing fruit straight away."
New business wins
Saulter expects growth to continue. He said: "By year-end we will bring at least 20 new accounts on stream."
He added that the full effect of the new business would not be seen until 2016 as some of it would be added towards the end of the 2015 financial year.
The operating profit should improve further once exceptional costs that his in the 2014 financial year have cleared.
The company paid a total of £2.5m in exceptional costs in 2014, relating to the integration of Garwyn and continued restructuring at Davies itself, which has included shifting more processing to the Davies managed Systems site in Stoke-on-Trent as well as some redundancies.
Join the debate in our new LinkedIn specialist discussion forums