Noise induced hearing loss claims have been growing at an increasing rate as claimant lawyers seek to replace fees lost as a result of the motor legal reforms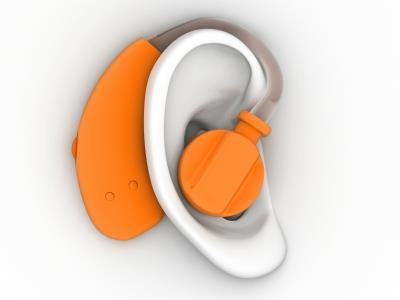 The number of industrial deafness claims has increased almost five-fold over the last four years, Insurance Times can reveal.
The volume of claims sent to the government's Compensation Recovery Unit (CRU) has risen from just 5,519 in 2010 to 25,047 – a 354% increase.
The figures were disclosed to Insurance Times under the Freedom of Information Act.
Last year saw the biggest jump in claims, with 2013 experiencing an 85% increase on the previous year, compared to 60% in 2012 and 54% in 2011 (see below).
Defendant Law firm DWF insurance partner Simon Denyer said the rise was down to claimant lawyers looking for cases where they could charge by the hour.
"They are under pressure to replace lost fees from the reduction in road traffic accident portal costs [as a result of the motor legal reforms]," he said.
"Industrial deafness is seen as an area, alongside some other disease cases, where hourly rates can quite easily be obtained. As far as insurers are concerned, it's back to the bad old days where hourly rate costs could be recovered."
Insurers only have to report noise induced hearing loss claims to the CRU when the claimant's hearing loss is more 50 decibels.
This means the actual figure could be far higher, as most deafness claims do not hit the 50 decibel figure.
Denyer estimated the total number of claims to be nearer to 100,000 cases.
ELTO searches soar
The figure could be set to rise still further, with the Employer's Liability Tracing Office (ELTO) reporting a surge in enquiries about disease claims in its 2013 annual report.
ELTO handled 130,231 disease-related enquires during 2013, more than double the 63,207 enquiries for 2012.
Of these 130,000 disease searches, more than 83% related to NIHL claims (see below), which is more than all disease searches throughout the whole of 2012.
Top 10 ELTO disease searches in 2013
| Disease | Enquiries |
| --- | --- |
| Noise induced hearing loss | 95,673 |
| Mesothelioma | 3,722 |
| Asbestosis | 2,157 |
| Pleural thickening | 1,121 |
| Pleural plaques | 711 |
| Vibration white finger | 682 |
| Asbestosis related illness | 681 |
| Asbestosis related cancer | 610 |
| Hand arm vibration syndrome | 493 |
| Repetitive strain injury | 300 |
To help combat this surge in claims, Denyer said fixed legal fees were needed across all types of insurance claim, and called for the Ministry of Justice to make its disease portal more suitable for processing claims.
"[Not being able to handle multi-employer cases] is one of the weaknesses of the disease portal," he said. "That means cases aren't going into the portal in the first place and are straight into hourly rates.
"The other weakness is that the retention rates in the portal are 10% to 20%, so 80% to 90% of deafness cases that do go into the portal are falling out into hourly rate costs.
"The process has been taken from the motor arena, and precious few changes have been made to make it suitable for disease cases. Insurers have a problem of not enough time to investigate [as it is a much harder process than for accident claims].
"Also, in a disease case the medical report is not just key to causation, but also what stance the insurer will take on liability and limitations. Under the current process they don't get to see that medical report before they make the decision about whether the case should remain in the portal."
To find out more about the challenges of rising NIHL claims and the wider insurance fraud arena, read the Insurance Times Fraud Report 2014 here.
Join the debate at our Insurance Times Fraud Forum on LinkedIn
Fraud Charter
The Insurance Times Fraud Charter was launched in 2012 to address the key issues raised by the industry over how it manages fraud. The Charter continued in 2013 with the goal of encouraging industry-led initiatives to improve data sharing; share learnings from the banking and retail industries; and for Insurance Times to deploy its brand 'muscle' to act as an advocate in promoting the industry's fight against fraud. Key to this last goal was the successful publication of the inaugural Insurance Times Fraud Report 2013, which received hugely positive feedback from Fraud Charter members, industry and government.
The advisory board will come together for four meetings in 2014 (March, May, September and November). Its goals during the year are to:
Continue to facilitate discussion among leaders in the insurance industry who are fighting against fraud;
Create dialogue and raise awareness via Insurance Times on the key insurance fraud issues;
Build on the success of The Fraud Report 2013, with a follow-up publication and survey that is shaped by Fraud Charter members and delivered to key industry figures fighting fraud; and
Create a common set of industry standards for measuring and defining insurance fraud.