Results of the second annual Insurance Times Fraud Survey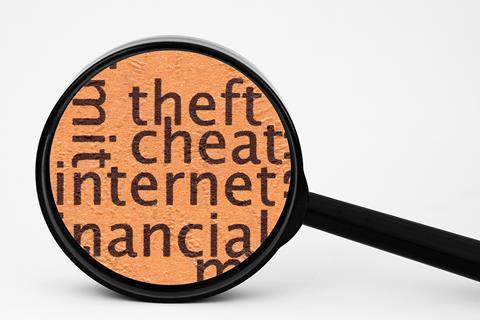 Fraudsters are fast turning their attention to disease claims, according to the results of the second annual Insurance Times Fraud Survey, published today in the Insurance Times Fraud Report 2014.
Some 48% of the 350 people from UK general insurers and brokers who responded to the survey said disease was the fastest growing fraud type, followed by psychological claims (20%) and 'slips and trips' claims (19%). See graph below.
Disease claims include industrial deafness and respiratory or dermatitis diseases that can be linked to unsafe working conditions.
Survey respondents were also critical of the Legal Aid Sentencing and Punishment of Offenders Act 2012 (Laspo), introduced in 2013 to help cut spurious whiplash claims.
Only 6% of respondents believed Laspo has had an effect, 24% said it has had no impact and the remaining 54% said it was too early to tell (see below).
Application fraud also appears to be a rising concern for the industry. When asked whether application fraud or claims fraud was a bigger issue, some 21% chose the former, up from just 5% last year.
The ABI has followed suggestions from the Insurance Times Fraud Charter to help the industry measure the value of application fraud.
Organised fraud gangs also remained the biggest issue facing the insurance industry, with 58% choosing organised fraudsters as a bigger issue than the opportunistic (42%).
But 58% agree that organised motor fraud is now a "managed risk" thanks to the industry's counter-fraud activities. This is in line with the Insurance Fraud Bureau's stance and
its plan to move beyond motor.
One respondent said: "The new wider IFB strategy will begin to make inroads into the threat posed cross-industry. Companies must continue to invest heavily in counter-fraud procedures, training and systems to help curb the problem."
Data sharing needed
On a positive note, 64% of respondents believe the industry is better at fighting fraud today than three years ago. But work remains to be done in sharing data, with 33% saying the industry is worse at sharing information than three years ago and 40% saying there has been no change.
For the full survey results, including the results of an exclusive solicitor survey, click here.
Insurance Times Fraud Report 2014
The Insurance Times Fraud Report 2014 is the second annual supplement dedicated entirely to insurance fraud. It is a must-read for anyone working in the industry. Highlights include the latest fraud statistics and trends, an interview with Transport Select Committee chairwoman Louise Ellman, the results of an exclusive industry-wide fraud survey, updates from the Insurance Fraud Enforcement Department and the Insurance Fraud Bureau, a summary of motor reforms and much more.
To purchase a digital copy of the report for £99 click here or contact jessica.reid@insurancetimes.co.uk for more information.