GWP hit by loss of home partnership deal a year ago
Losing a major home partnership sent Direct Line's first quarter GWP totals lower.
The insurer reported total GWP in the first quarter was £769.9m, down 5.0% from £810.3m a year earlier.
Most of the insurers business lines showed some growth, though its home partnerships GWP fell to £47.3m from £99.2m a year ago.
Back in 2015, Direct Line announced it had lost its home insurance deal with Nationwide Building Society, and that the business would transfer to RSA in Spring 2017.
The first quarter of 2017 was the last full quarter where Direct Line's Nationwide deal was still active.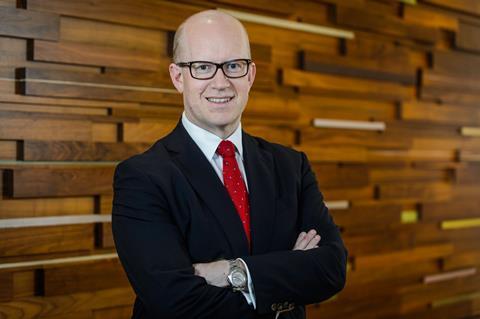 The Beast from the East is expected to have caused claims totalling £50m after tax, which has broadly swallowed up the group's weather claims budget for the entire year, according to chief executive Paul Geddes (pictured).
Direct Line had projected for a normal annual level of claims costs from major weather events in 2018 of about £55m for home and £20m for commercial lines, pretax and before profit commission.
Results summary

Q1 2018

£m

Q1 2017

£m

Change

Gross written premium:

Rescue and other personal lines

Total

Of which direct own brands


In-force policies:

Of which direct own brands

Looking at the first quarter as a whole, Geddes said: "We are pleased with our continued strategic progress and the momentum of the group in Q1, growing our direct own brands in-force policies by 5.0%.
"The freezing weather earlier this year hit many drivers, households and businesses hard, and I am proud of the way our people helped our customers during this difficult period, demonstrating the value of our insurance cover and service. We estimate the claims associated with the major freeze event will utilise the group's full annual weather budget."
Geddes said the motor premium rises seen in the first half of last year after the Ogden rate cut have now largely been reversed as customers benefitted from last year's favourable claims environment.
He added that, on partnerships, Royal Bank of Scotland Home returned to policy growth for the first time since 2012, and Volkswagen joined Direct Line's portfolio of Motor partnerships.
"We are pleased we were able to grow while maintaining our discipline on loss ratios and we reiterate our full year targets," he said.