The building society will continue working with Direct Line Group on travel insurance policies for other types of current accounts
Nationwide Building Society will be ending its free European travel insurance benefit for its FlexAccount holders from 31 December.
The building society withdrew this free insurance for new FlexAccount members in December 2016, however it has maintained provision of the cover for existing members who continued to meet the eligibility criteria – paying £750 per month into the current account and returning the annual declaration regarding medical conditions.
A Nationwide spokesperson said: "We have kept our free European travel insurance in place for long-standing FlexAccount members for five years after removing it for new members in 2016. However, with a relatively small proportion of members now meeting the eligibility criteria, we have taken the decision to simplify our proposition and align terms for all FlexAccount members.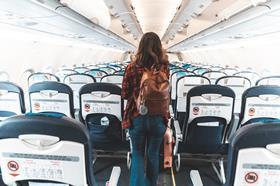 "As a member-owned organisation, we need to review the value of our products and services in the context of our wider membership.
"In light of low usage and the cost of this cover, we will now be removing this insurance at the end of the year (31 December). Members with annual upgrades in place will still be covered until their upgrade expires.
"We continue to offer more comprehensive travel insurance through our FlexPlus packaged current account and have worked with Direct Line Group, which underwrites our travel policies, to give FlexAccount members the option to consider discounted standalone cover, should they wish."
Nationwide will continue to work with Direct Line Group as the insurer provides travel insurance for its FlexPlus account holders.
For example, the insurer has arranged a 30% discount for existing FlexAccount members who currently have their insurance with the building society.
Simplifying products
A Direct Line Group spokesperson said: "Our relationship with Nationwide stays the same and we will continue to underwrite comprehensive travel insurance for Nationwide FlexPlus packaged current account customers.
"As a long standing partner of Nationwide we have also agreed to offer impacted Nationwide FlexAccount holders a 30% discount should they want to purchase stand-alone travel insurance through Direct Line."
While this travel insurance will be withdrawn for most members at the end of the year, those with existing annual upgrades in place, such as an age or medical upgrade, will be able to maintain cover until their upgrade expires.
At present, only around a quarter of FlexAccount members benefit from the free travel insurance element.
The building society acknowledged that impacted members may be disappointed by its decision, however its customer feedback shows that the free travel insurance is not the main benefit of the current account - many see the insurance as back-up to cover they have elsewhere.
As such, claims rates - both before and during the pandemic - are much lower under the FlexAccount product compared to the worldwide family travel insurance offered with FlexPlus accounts.