Virgin Money has become the latest addition to the broker's growing portfolio of partners
Essex-based insurance broker Hood Group has partnered with banking and financial services brand Virgin Money to provide travellers with travel insurance options.
The partnership will provide both new and existing Virgin Money customers with a range of travel-related benefits, as well as reassurance that future bookings are Covid-19 protected.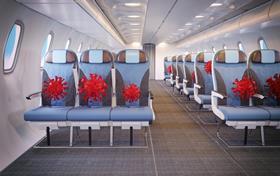 Virgin Money has become the latest addition to Hood Group's growing portfolio of partners, which looks to offer customers competitive and high quality travel insurance. The broker aims to give people the cover they need to travel safely again in the wake of the pandemic.
Bruce Reid, commercial director at Hood Group, said: "We know people are incredibly keen and excited to travel abroad and start seeing the world again, reconnect with loved ones and to make up for time and events lost to the pandemic.
"We also acknowledge some people are understandably still wary of travelling with the ongoing presence of Covid and what will happen to them or their bookings if they catch Covid just before or during their trip."
Leveraging insurer expertise
Tanya Barnard, Virgin Money's head of travel insurance, added: "We are excited to partner with Hood Group to take forward our travel insurance proposition.
"Our aim is to create compelling and innovative customer focused travel insurance products, supported by market leading digital customer journeys.
"The experience of the last 18 months has shown just how vital travel insurance is for UK holidaymakers when planning their vacations."
Reid continued: "We'll be working closely with the team at Virgin Money, who, like ourselves, are incredibly committed, experienced and excited about this relationship.
"We are also looking forward to leveraging the support and expertise of our insurer partner [that] we already know well and will be announcing shortly."