Broadway Insurance Broker's director of private clients says this is the next phase of the fallout following business interruption claims
Broadway Insurance Brokers has warned holiday makers against "amber gambling" following the Foreign Office's "arbitrary" ban on all non-essential travel to 83 amber countries that will be opened to fully vacinated Britons from today, 19 July.
In LinkedIn post dated 16 July, Eleanor Moore, Broadway Insurance Broker's director of private clients, said that "many insurance policies will not provide cover for cancellation or medical expenses where the FCO [Foreign and Commonwealth Office] is advising against all but essential travel."
Moore told Insurance Times: "This is the next phase of fallout, from an insurance standpoint, following the BI [business interruption] claims situation arising from the pandemic. Whilst attention remains fully focussed on possible BI claims, Broadway's Private Clients division has, for some time now, been educating and empowering individuals and their families around the insurance implications surrounding personal and business travel cover.
"The government has stated that you can travel to 'amber' countries but that you must quarantine upon your return (as at the time of writing), however, the FCDO guidance states that they 'advise against all non-essential international travel' to 'amber' countries. I believe that this is being misinterpreted by people. The policy conditions on many insurance policies clearly state that there is no cover if you are travelling against the advice of the FCDO (FCO)."
Introduced on 17 May earlier this year, the government's three-tier measures separate countries into a green, amber and red list of destinations categorising them by risk, and each carrying different restrictions for arrivals back into the UK.
Moore continued: "There is also the situation of travelling to a 'green' county, which becomes 'amber' during your stay. Insurers will deal with this in different ways but some may revert to the policy wording immediately, leaving unsuspecting clients without cover. I am aware that some insurers are allowing 48 hours before cover is restricted or removed. This may not be enough time to get home and people could be left abroad without cover for medical expenses or repatriation.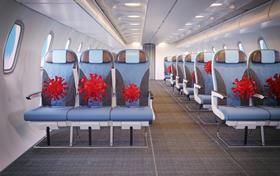 "The best advice that I can give is to check your cover before you book anything and speak to your broker if you are unsure as to what cover you have."
The broker is now urging policyholders to check their travel insurance, as travellers may assume that because they can travel to an amber listed country with conditions to return that their travel insurance will be valid, but this may not be the case.
Broadway Insurance Brokers referred to this assumption as 'amber gambling'.
It follows consumer champion Which? in its analysis in June of 263 travel insurance policies revealing that fewer than 100 provide complete Covid-19 disruption cover.
More transparency needed
Which? found that this means different things for different providers, for example many policies exclude plausible – and often expensive – scenarios, such as new lockdowns in the UK or destination country.
It looked at insurance policies' covid cover and gave them ratings ranging from 'basic', to 'low', 'superior' and 'complete'.
Just two policies, HSBC select and cover and Barclays travel pack, were rated as 'Complete', which meant that they protected travellers against:
Cancellation due to changes in advice from the Foreign, Commonwealth and Development Office (FCDO) or government lockdowns prohibiting travel.

Testing positive for Covid or being told to self-isolate.

Medical costs and repatriation.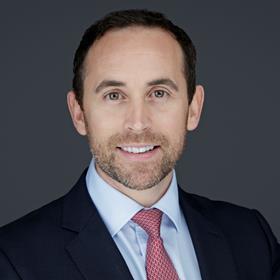 Gareth Shaw, head of Which? Money, said: "The government should work with regulators to ensure that travellers, should they choose to go abroad, are given clear information about what they will and won't be covered for – and make sure that providers don't make bold and confusing claims about their cover without being clear about the limitations."
Which? is therefore calling for the government to work with regulators, such as the Financial Conduct Authority (FCA), to ensure all travellers understand their travel insurance cover and have acess to insurance should circumstances shift.
According to Which? a further 85 policies were ranked 'superior', providing cancellation cover for travellers having to self-isolate without a positive test, but not for FCDO advice changing. Policies with 'superior' covid cover included those from popular providers such as AA, AXA and Staysure.
An AXA spokesperson said: "This is a fast-moving and constantly changing situation, so insurance providers should make sure they regularly discuss the benefits and restrictions of their policies with brokers. Insurers can also help brokers and their clients by providing up-to-date guidance and by directing them to the latest FCDO advice."
Meanwhile, on 1 July an enhanced Covid-19 insurance policy was launched for travel in Europe where FDCO advice is against all but essential travel due to Covid-19. Biba's scheme, from Jackson Lee Underwriting (JLU) now includes an enhanced Covid-19 extension for this.
It provides cancellation cover and medical expenses costs for those who have been vaccinated and wish to travel to places that the FCDO advise against "all but essential travel" where this advice is solely because of Covid-19.
This is in addition to the standard cover for Covid-19 emergency medical treatment, repatriation costs and any extra travel and accommodation expenses abroad if you contract the virus.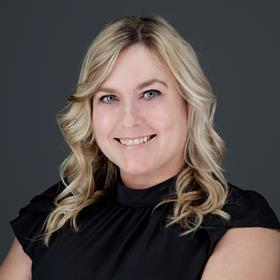 Working with the regulator
Which? stressed that insurance providers should be giving travellers clear information about their policies, including those relevant to cancelled flights, changes in travel advice and refunds, and clearly highlighting the policies' limitations.
Meanwhile, it said that the FCA should be monitoring how well insurers are presenting this information.
Which?'s research also calculated the percentage of policies that would cover travellers for different kinds of specific covid-related disruption – whether before travelling or while away.
It found that only a third (33%) offered cover if travellers cancelled because they were told to self-isolate by the NHS Test and Trace app.
Fewer than one in five (16%) policies offered cover for passengers returning early if advice from the FCDO changed while they were abroad.
This could be a consequence of a country moving around on the government's red, amber, green list, as has happened to Portugal being moved to the amber list recently.
The FCA and Staysure have also been contacted for comment.