Broadway's chief executive says there will be further appointments in the coming months
Broadway Insurance Brokers has hired ex-Marsh and Aon boss Martin Lilley as its new director of corporate services.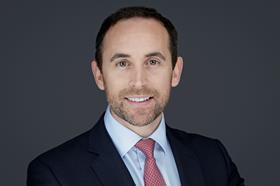 Broadway's chief executive Daniel Lloyd-John described Lilley's appointment as being in keeping with the broker's intention of only hiring leading insurance professionals.
Lloyd-John said: "Lilley is genuinely acknowledged as one of the most experienced and capable individuals when it comes to advising both major corporate brands and emerging enterprises on their insurance needs.
"To be able to attract someone of his calibre is not just tremendously exciting news for Broadway and its clients, but testament to the progress which we've been able to make in such a relatively short space of time.
"Lilley adds even more credibility to a corporate offering which has already seen Broadway become the advisor of choice to many prominent north west companies."
The appointment follows the broker revealing that it had "significantly surpassed" its business expectations during its first year of trading.
Great strides
Lilley joins Broadway having spent the last decade working in senior positions, including at Marsh as its client executive team leader and at Aon as its client manager.
He is also a fellow of the Chartered Insurance Institute (CII).
Lloyd-John added: "The senior team which we have put together has made great strides and we'll be announcing further hires in the coming months to further develop the level of support which we are able to offer clients.
"It is that emphasis on providing a very tailored service of the highest possible quality which has quickly enabled us to appeal to a broad range of private and corporate clients across the north west."
Last month, Broadway disclosed that it had arranged cover for more than half a billion pounds worth of assets on behalf of corporate and private clients across the north west in the first year since it launched.The business opened in Q4 of 2020.
Lloyd-John said the firm's existing corporate clients featured businesses involved in a wide range of sectors, including logistics, engineering, manufacturing, construction and property, with a "significant" number turning over in excess of £250m.