The candidate is the 'ideal person' to progress the company's finance agenda, says chief exec
Domestic and General (D&G) has confirmed Joe Fitzgerald as its permanent chief financial officer with immediate effect after he fulfilled the role on an interim basis since May 2021.
Fitzgerald joined D&G in 1998 and was previously responsible for all the company's underwriting and pricing activities. He began serving as interim chief financial officer in May 2021 and is a member of the insurer's executive committee.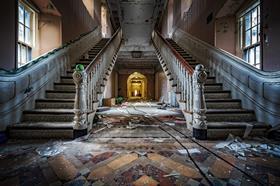 In his permanent role, Fitzgerald will manage finance across the group. He will also temporarily oversee underwriting and data science until the appointment of a new chief underwriting officer, for which recruitment is currently underway.
D&G chief executive Matthew Crummack said: "Joe has been successfully carrying out the role for several months on an interim basis and has a deep knowledge of the business and the wider market. I am delighted that he has agreed to take on this role permanently.
"The strength of our leadership and ability to deliver our growth strategy at pace is a key focus of mine. Joe will be the ideal person to progress our finance agenda as we look to expand the business in the UK and across our international markets."
Established over a century ago, D&G is a provider of appliance care in the UK and overseas. In the UK, the company has more than 2,000 employees operating across three different offices, caring for over 22 million appliances.
Appliance care includes insuring and repairing white goods products such as washing machines, fridge freezers and boilers.