Hotpoint and Indesit washing machines are a potential fire hazard due to the heating element being activated for cycles above 20 degrees Celsius
Home insurers have been left in limbo after it was announced that half a million washing machines in the UK are to be recalled.
Hotpoint and Indesit brand washing machines, made by Whirlpool between 2014 and 2018 pose a fire risk due to the door locking system overheating, the BBC reported in December.
The mass recall means that customers face the prospect of not being able to carry out any hot washes for months until the machine is fixed or replaced.
Whirlpool was already dealing with the aftermath of more than five million of its fire-prone dryers sold over an 11-year time period.
The manufacturer published a message on its website stating that people's safety is its priority which is why it is recalling certain models of washing machines. But appliances under the Whirlpool brand are not affected.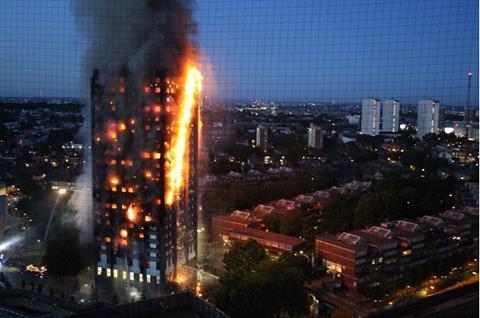 Options include a like-for-like replacement free of charge or a free home repair.
Although Martin Milliner, LV= General Insurance claims director, told Insurance Times: "If damage was caused by a Whirlpool product, then we would treat it the same as any other appliance claim."
He advised customers to register their white goods on the Government register so that they can be easily be contacted in event of a recall.
"It's also good practice to regularly clean the filters and drums of washing machines or tumble dryers, to ensure they're operating efficiently and safely," he added.
It follows the Grenfell Tower fire in June 2017, which saw 72 people die, a public inquiry found that the cause of the fire was likely a Hotpoint fridge-freezer that overheated while the cladding on the outside of flats helped the fire spread.
Heating element risk
Whirpool's vice president, Jeff Noel said: "Our safety team recently identified a risk concerning Hotpoint and Indesit washing machines, these machines were designed by Indesit prior to Whirlpool acquiring the company, however as the new owner it is our responsibility to put this situation right. We are therefore launching a full product recall in early January."
Noel apologised for the inconvenience while urging customers to check their models and get in touch.
He advised customers to unplug and stop using their machines while the recall is underway but said that only cold-water cycles of 20 degrees Celsius or lower are suitable for those that continue to use their appliances.
"This is because the issue is associated with the washing machine's heating element being activated for cycles over 20 degrees," he added.
The manufacturer is also doubling the size of its customer service team, hiring extra engineers, increasing its delivery and collection capability as well as working with retailers and logistics providers to tackle the problem.
Subscribers read more
Bolton fire puts pressure on building PI sector