The sheer magnitude of the operation could put pressure on insurers as customers wait for a replacement or repair
A mass recall of half a million (519, 000) Whirlpool washing machines under the Indesit and Hotpoint brand has left insurers reeling as the operation ensues.
But due to the scale of the matter which involves fixing or replacing these machines all over the UK, the project could take months to complete - leaving customers in limbo and insurers preparing themselves for the potential onslaught of fire claims in the meantime.
Back in December, Whirlpool was ordered to recall these appliances by the regulator – the Office for Product Safety and Standards (OPSS), as they posed a fire risk due to a fault with the door locking system overheating above a certain temperature. The OPSS said it also required Whirlpool to provide regular updates throughout the recal process.
Andrew Robinson, global specialist practice group leader; product liability and recall at Sedgwick International UK, told Insurance Times: "It's off the back of another recall they had – tumble dryers – so it might be double hit. There's a duty on the manufacturer which is corrective action, [this] involves removing the risk from the marketplace."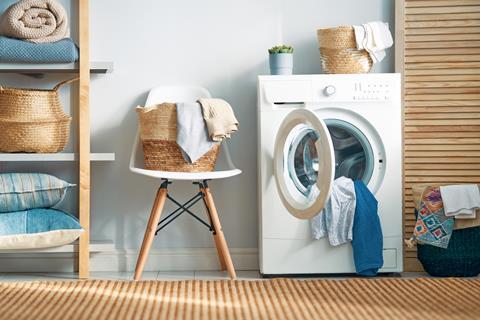 Meanwhile he said the main concern for Whirlpool now will be the "sheer magnitude" of the operation, with potentially 519,000 appliances affected.
This is because the removal isk process can involve different and complicated measures, including removing and replacing the product, informing people to dispose of it or repairing it.
Whirlpool has given an initial safety net to customers advising them not to use their machines or use cycles below 20 degrees but this has put many customers at an inconvenience.
Robinson also believes that some tension might be created where customers who need to use their machine above this cycle temperature do not have access to another machine while they wait.
Logistical nightmare
But Robinson warned that this mass operation isn't something that is going to happen overnight.
"It's a logistical nightmare," he said. "The physical task of locating, withdrawing or destroying is a huge task."
He gave the example of the effort involved in merely locating machines and obtaining the correlating customer information.
Back in July last year, Whirlpool initially issued a full recall for 800,000 tumble dryers under its Hotpoint, Indesit, Creda, Swan and Proline brands made between April 2004 and October 2015.
"The key thing for Whirlpool on this one is that they have got to get it right – and first time," he said, emphasising that it has to learn from its mistakes.
He also explained that many white goods manufacturers might not have product recall insurance, instead they tend to be self-insured to deal with the risk in-house. Some, on the other hand, might have catastrophe level insurance in place once the recall has hit a certain figure.
Sedgwick deals with many product liability claims involving white goods and the issues these appliances might incur such as fire, vibration damage or escape of water. This happens across a range of white goods from dishwashers, tumble dryers, washing machines and fridge-freezers.
Robinson noted the importance of registering appliances when they are purchased as this allows the manufacturer to track machines in an event such as this.
Under cover
On a positive note, many customers should be covered under their home insurance policy in the event of a washing machine fire.
Stuart Weightman, UK personal lines senior technical underwriter at Zurich, told Insurance Times that manufacturers, wholesalers, distributors and retailers are increasingly turning to product recall insurance in order to protect their brand and balance sheet.
He said that this is a result of complicated product safety challenges as well as competitive markets increasingly creating an intense need to cut production costs impacting product quality and quality control.
"We cover fire under the policy with no further caveats on the cause of the fire, so, although this defect has now been widely publicised, in the event of a fire occurring before the machine has been recalled we would be likely to cover the claim," he continued.
Meanwhile, a spokesperson for Aviva added: "In terms of washing machines, customers are covered under their buildings policy if the machine causes a fire, or contents if their contents [are] damaged too. However, for their own safety, we would advise customers to heed the advice from their machine manufacturer. We don't have any plans to make changes to our policies as a result of the recent issues."
Broker partners
Weightman said that Zurich relies on its broker partners to identify customer needs in order to consider whether policies might be of benefit to them.
"It is, however, important to note that customers have been clearly instructed what functions of the faulty appliances they should avoid using, so we recommend following the manufacturer's instructions to minimise any probability of the fire occurring in the first place until the appliance is fixed or replaced," he reiterated, like Aviva.
Moreover, as products are forever becoming more digitalised, Robinson speculated that this could leave high-tech appliances open to further risk such as cyber attacks, as many machines are also smart devices. He believes therefore that the evolving digital nature of white goods could prove to be a challenge for the insurance sector.