The fire has prompted the question as to whether sprinklers should be made compulsory for all flats, regardless of height
Yesterday's blaze which saw a block of flats in Worcester Park, south-west London which is insured by Zurich Municipal destroyed has cast doubt on the efficacy of the governments latest proposals on sprinkler systems.
A government consultation last week proposed reducing the building height over which the installation of sprinklers is mandatory from 30 metres (approximately 10 floors) to 18 metres (approximately 6 floors).
This would mean that sprinklers would be required in buildings with more than six storeys rather than the limit which is approximately 10-storeys currently.
But the regulation would not cover blocks such as that in Worcester Park, which was just four storeys.
The latest incident compounds calls for sprinklers to be compulsory for all blocks of flats regardless of their size.
Rob Dakin, head of business resilience management delivery at AXA Insurance told Insurance Times: "While we welcome the government's consultation on height reductions for sprinkler systems in residential blocks, the Worcester Park fire highlights the need to consider a lower height threshold than 18 metres. This is especially important in relation to buildings that involve more combustible elements of construction."
Notable recent fires include the Grenfell Tower fire in 2017, a building that stood at 24 storeys in height, a six-storey block of flats in Barking going up in flames last June, and on New Year's Day this year the Shurgard warehouse in South London.
Sprinklers not a panacea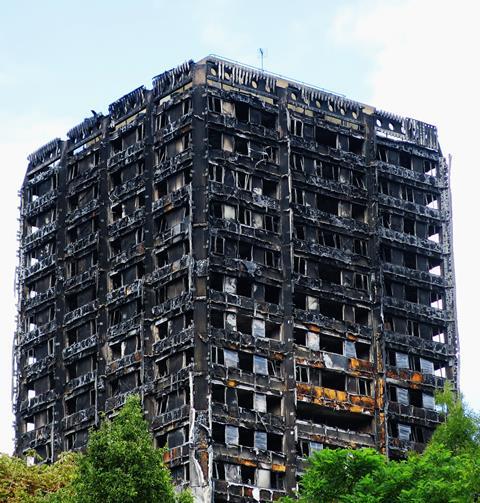 Allianz's chief underwriting officer, Neil Clutterbuck said that the insurer welcomed the government's proposals.
"People should be able to take for granted that the buildings they live and work in conform to regulations that offer them genuine protection from the risk of fire.
"We welcome the proposals to install sprinklers in new high-rise flats and the potential reduction in building height for implementation.
"Sprinklers alone do not solve all fire safety issues with regards to high rise flats however, and it's important that all other aspects of risk management are recognised too.
"From various methods of construction used for new builds through to updating and managing older buildings there is still much for the Government, professional bodies, trade organisations and insurers to monitor and act upon."
Zurich was also in favour of the proposals, a spokesperson from the insurer said: "We welcome the review of the trigger for the provision for sprinkler protection and believe that the threshold should be reduced to 11m.
"Sprinkler protection is well proven in terms of providing effective means of identifying and suppressing fires to control their development, they are also proven to actually extinguish fires without any further fire-fighting intervention.
"Sprinkler systems are also not only proven to drastically improve the safety of individuals, but they also assist in reducing the amount to subsequent damage to contents, and fabric of a building, enabling building be repaired more cost effectively, and become operational within a fraction of the timescales involved relative to a similar on-sprinkler protected building."
New protection board
Last week the government said that it will set up a new Protection Board immediately with the Home Office and National Fire Chiefs Councils to provide further reassurance to residents of high-risk residential blocks that any risks are identified and then acted upon.
Clutterbuck added: "The creation of a new Protection Board signals the continuing importance of this topic."
The Communities Secretary has made up to £10m a year in funding available to support the board and provide tailored building checks and inspections if necessary, on all high-rise residential building in England by 2021.
Subscribers read more
The problems modern methods of construction pose for insurance