Henderson says his business is on target for £50m of placement and new locations
Executive director Greg Markham is set to leave Joe Henderson's new broker, Attis Insurance Brokers.
Henderson confirmed that Markham was likely to leave the firm in January next year.
He said: "I have known Greg for 20 years and we remain on great terms both personally and corporately.

"At the present time, Greg has not actually tendered his resignation and continues to work for Attis full time."
Striving for a £50m target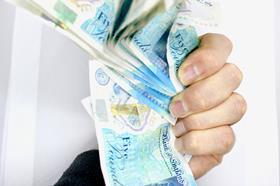 Attis Insurance Brokers launched last year, four years after Joe Henderson sold his business to Aon for a reported £65.2m. Henderson told Insurance Times the business was targeting £50m of placement by next year.
Henderson said his time so far has been "great fun".
He continued: "It's been great fun and we have an environmentally friendly atmosphere - no toxicity with clients, staff or underwriters. The ethos is being maintained with great results.

"We have no need to chase budgets which have been set by individuals who have never met a client, or shareholders who look short term.

"Whilst only nine months old, we anticipate breaking even in our second full financial year from 1 January 2021.

"Each division, area of operation, is majority owned by the staff. I only have a minority shareholding.

"We also have a facility for individual shares to be purchased by the company in future years. As such, we are definitely not looking to sell the business - we all would like to leave a legacy. The intention is all staff will receive a stake in the company.

"We are looking to replicate this plan elsewhere throughout the UK and hope to announce new locations in the new year.

"Presently, we have 75 staff with five locations.

"[Around] 95% of clients, past and new, have come to us and we have had good support from the Leeds insurance market in particular."