The firm is battling to 'create the best brokerage' with the help of industry veteran backing, says Attis director
Startup commercial risk and insurance broker Attis Insurance is expecting the business premium growth to top its target of £50m in 2022.
Now at a headcount of 75, since its launch in Leeds earlier this year (February 2021), Attis Insurance has opened a total of eleven offices across the UK, with plans to open a base in London next year.
The firm is backed by chairman and insurance industry veteran Joe Henderson.
Attis director Keith Brown said: "Our rapid growth is a reflection of our strategic drive to scale the business, so that we can provide a really strong regional presence for commercial customers across the UK and across a range of industries.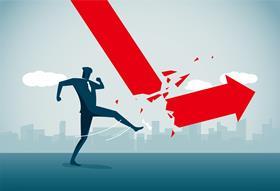 "We are differentiating ourselves quite clearly from other brokers in the market as a modern and dynamic business helping directors protect their balance sheets from risk, with bespoke insurance cover planned properly by people who actually understand clients' businesses and the sectors they work in."
Broker battle
Over a period of 33 years, Henderson grew his previous venture from a sole-trader outfit in Scunthorpe to a brokerage staffing 400 people across 16 UK offices – Henderson Insurance Broking Group.
In October, Insurance Times revealed that a senior figure was set to leave the business.
The group was then sold to US-based insurance group Aon for £65.2m in December 2017.
Attis director Neil Beck added: "As we continue to recruit, creating quality jobs, in Leeds and across the north and Midlands, we are very much aware that we are aiming to be an employer of choice, creating the best brokerage by attracting and retaining the best people."