The new appointment, for whom Burke has 'enormous respect', was promoted internally
Legal expenses insurer DAS UK Group (DAS UK) has announced that chief customer officer Tony Coram will be promoted to chief executive, effective from January 2022.
Coram will succeed Andrew Burke, who will be stepping down at the end of this year.
Coram joined DAS in 2016, initially as director of IT and customer operations, before becoming chief customer officer in 2019.
Coram will work closely with Burke over the coming months to ensure a smooth succession.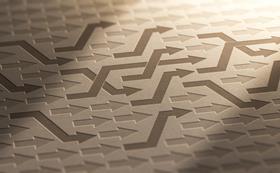 Burke said: "I would like to thank all of my colleagues at DAS and Ergo for their help and support in restoring the financial health of the business and seeing it through the pandemic.
"This is a great business, with some amazing people and it has been an honour to lead it for the last seven years.
"Stepping down is never an easy decision, but it is made easier by being able to hand over to somebody for whom I have enormous respect. Under Tony's leadership I'm confident the business will thrive."
Ergo International is DAS' parent company.
Coram added: "Andrew will be a tough act to follow and I have been fortunate to have had him as a leader for a good few years.
"The underlying performance of the business is strong and we can build on that in the coming years.
"We will continue to grow the business through sustainable partnerships where we share a desire to improve customer outcomes, underpinned by disciplined underwriting, claims and expense management.
"The long-term prospects for DAS are very good indeed."