Broadway's chief executive says there will be more 'senior, strategic' appointments too
Broadway Insurance Brokers has reported that it arranged cover for more than half a billion pounds worth of assets on behalf of corporate and private clients across the north west in the last 12 months, surpassing its first year forecast.
The broker, which launched in Q4 of 2020, attributed this success to a shift in business attitudes to risk because of the Covid-19 pandemic.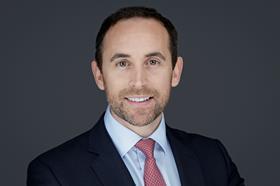 Daniel Lloyd-John, Broadway Insurance Brokers chief executive, said: "We have made our mark relatively quickly in an incredibly competitive sector precisely because we are very different to other brokers, undertaking a much more thorough assessment of how clients work and how they live in order to arrange cover which does exactly what they need it to [do].
"We're also available to help them outside of office hours in a parallel fashion to the concierge service which is offered by many private banks.
"In addition, we have been incredibly fortunate to attract some of the brightest broking talent around, something which says a lot about our credentials and our ambition.
"I am very conscious, however, that this is only the beginning. We have developed terrific momentum, but we are committed to making further progress by being a reliable, trusted advisor and a great place to work."
Risk management as a greater priority
Lloyd-John explained that almost half of Broadway's clients were north west-based businesses involved in a wide range of sectors, including logistics, engineering, construction and property. Many of the broker's clients turn over in excess of £250m.
However, "the circumstances of the last year have been challenging for many individuals and businesses alike", he continued.
"Many thousands of companies, for instance, had to rewrite their business plans almost overnight once the first period of lockdown began.
"As a result, risk management has assumed [an] even greater priority than before because we have all had to reassess the personal and financial implications of Covid.
"Businesses are also now having to face up to the likely commercial risks posed by very different trading conditions and different ways of working.
"That has had consequences for the insurance industry, which now has to be more involved, more alert and more flexible than ever before."
High profile recruits
Broadway's focus on recruiting only "high quality" personnel has seen numerous notable appointments, including Eleanor Moore as its private client director.
Moore, who joined Broadway in October 2020, is also the current president of the Manchester Insurance Institute.
The arrival of Moore was followed by the recruitment of Robert Grindrod, one of the north west's most experienced bankers, as its new director of business development.
Lloyd-John added that further "senior, strategic" appointments would be made in the coming months.
He continued: "Our undoubted strengths are in those profitable, higher margin markets which have very particular needs and require very specialised expertise.
"The growth which we have experienced and the engagement which we've seen within the business and high net worth audiences means that we are likely to see both personnel and geographic expansion in the very near future."
Lloyd-John launched Broadway - which has offices in Altrincham - after a six-year spell with Marsh McLennan, one of the world biggest insurance brokers.