The MGA's insurer partner is 'evaluating options for the future', including possibly 'permanently leaving the UK market'
Travel insurance MGA Travel Insurance Facilities, known as Tifgroup, has "temporarily paused" new policy sales to customers in the UK.
The MGA, which underwrites travel insurance on behalf of White Horse Insurance Ireland dac, confirmed today (28 July 2021) that its partner Union Reiseversicherung (URV) is "evaluating options for the future", including possibly "permanently leaving the UK market".
Tifgroup teamed up with URV in 2003.
In a written statement, Tifgroup said: "The insurer, URV, for which tifgroup administers claims handling and other related services, has temporarily paused new sales of insurance policies to consumers.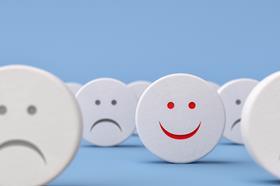 "URV is currently in the process of evaluating options for the future, including re-entering the UK market following completion of regulatory framework changes, as well as the possibility of permanently leaving the UK market."
Despite this announcement, Tifgroup - which operates brands such as HolidaySafe, Alpha, Flexicover and Insurancewith – emphasised that its existing UK customers would be "unaffected" by the move as "all URV and White Horse policies already purchased will have their insurance policy terms and conditions met and these policies will be serviced and administered in the normal way".
Need for cover
Although it has halted writing new business, Tifgroup believes "there is a real need in the UK market for travel insurance policies and related services, particularly aimed at helping consumers with medical conditions find suitable insurance at affordable prices, allowing them to travel".
With this in mind, it "hopes to be able to continue to offer travel insurance, as it has done in the past and particularly to these consumers, as soon as possible".
This news comes as the UK's summer school holiday period starts, meaning families could face difficulties sourcing insurance cover for their travel plans in the upcoming weeks.
Tifgroup employs more than 400 staff based in Kent. The business is considered to be one of the largest travel insurance providers in the UK.