Results won't affect plans for new Gloucester HQ, says UK boss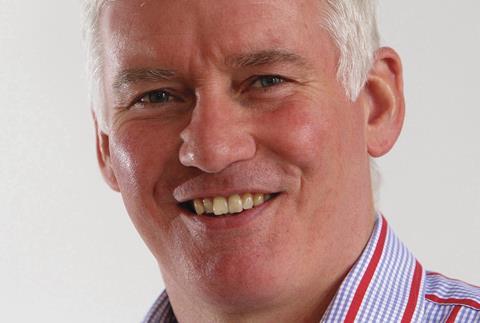 Specialist insurer Ecclesiastical intends to press ahead with plans for its new head office in Gloucester over the next year.
Speaking on a conference call, UK managing director Steve Wood said the company's plans for the new HQ would not be affected by its 2011 results.
Ecclesiastical, which insures churches and charities, last week announced a pre-tax loss of £7.7m during 2011 (2010: £50.4m profit) as liability claims mounted and natural catastrophes in Australasia took their toll.
Wood said that a design panel had been commissioned to drive the new development and would be consult the residents of Gloucester about the plans.
The company reported an increase in 'slip and trip' claims last year as a result of tough economic times, particularly in the frequency of public liability and employer's liability claims.
He said the insurer's healthcare business was taking underwriting action and increasing its rates to ensure they were adequately priced.
Ecclesiastical last year decided to pull out of New Zealand due to unsustainable reinsurance costs but still has a claims operation managing the earthquake claims and run off losses, according to Wood.
He said that the insurer had plans to develop the rest of its business, having successfully launched a new property owners underwriting team in London in May last year, with more business in the pipeline.
In the future, Wood said the company would continue to focus on its core business and customers through top quality service and delivery.
He said that included a number of changes needed to be made to its UK operation and to differentiate itself from the competition.
In Australia, he said that Ecclesiastical was managing down its exposures in some of the earthquake zones and reviewing the quality of underwriting and rating adequacy, as well as keeping its rates in line with the rest of the country.
Last year the company started the roll out of its £500,000 investment in alarm systems in churches worst hit by crime, which is now well under way according to Wood.
Ecclesiastical's combined operating ratio deteriorated to 105.4% (2010: 102%).
Group investment returns declined to £8.5m (2010: £60.1m) in the face of market volatility, low economic growth and the ongoing eurozone crisis.
Shareholders' funds also decreased to £536.1m (2010: £456.9m).
Ecclesiastical Group chief executive Michael Tripp said: "These are solid results in a turbulent financial environment and highly competitive insurance market. We've delivered good growth and profit in the UK whilst dealing with some of the worst natural disasters our overseas businesses have ever faced."