Celebrate your achievements in technology and innovation by entering for the Insurance Times Tech & Innovation Awards 2017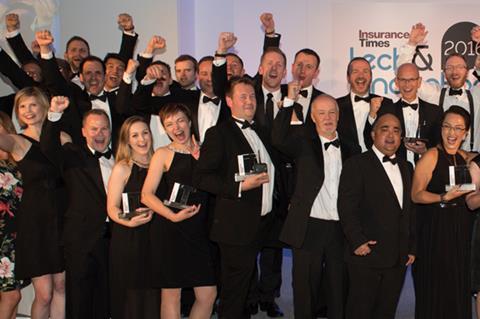 Have you devised, launched or implemented a technical innovation over the past year?
Do you have a product that will revolutionise the insurance industry?
Have you used new technology or innovative techniques to boost business or service to customers?
Then you should celebrate your success, and show the world what you have achieved by submitting an entry for the Insurance Times Tech & Innovation Awards 2017.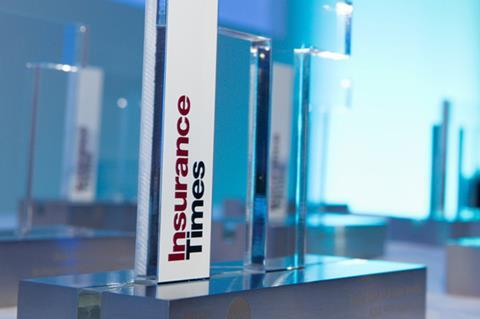 The cream of UK insurance will once again vie for the accolade as the UK insurance industry's most technologically savvy professionals.
The awards will be announced at a black tie gala dinner at the Royal Garden Hotel, Kensington on 14 September, highlighting the year's most outstanding contributions to UK insurance through new technology, processes and products.
Entries close on 14 June, so time is getting short; but it is easy and quick to make a submission. Just click here and tell us about your achievements.
Last year's winners included AXA, Homeserve, Bought by Many, ADVO, Validus-IVC, CFC Underwriting and Zurich.
You could be among this year's winners.
Among the award categories are:
· Data Analytics Excellence Award
· E-trading Initiative of the Year
· Insurance Start-up of the Year
· Insurance App of the Year
· Internet of Things Breakthrough Award
· Technology Innovation of the Year – Insurer
· Technology Innovation of the Year – Broker
· Best Use of Social Media
· Technology Partner of the Year
· Best Use of Technology for Customer Experience – General
· Best Use of Technology for Customer Experience – Claims
· Risk-Modelling Technology of the Year – New for 2017
· Technology Champion of the Year
· Deal of the year — M&A and strategic partnerships – New for 2017
· Marketing Campaign of the Year – New for 2017