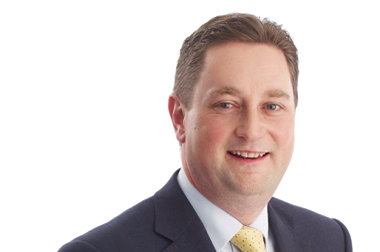 Esure announced a strategic review of its Gocompare.com business, including the possible demerger of the price comparison site it acquired full control over a year ago.
The company said it has also appointed Matthew Crummack as chief executive of Gocompare.com, subject to to regulatory approval.
"Now is the right time to review strategic opportunities for the Gocompare.com business, including a potential demerger, to continue to maximise value for our shareholders," said Esure chairman Peter Wood.
Esure said it still expects a 20%-30% improvement in Gocompare.com's profitability in 2016, following its purchase of the remaining 50% of Gocompare.com for £95m in April 2015, a restructured cost base and the introduction of a wider product range.
Cannacord analyst Ben Cohen said the strategic review announcement suggests Esure may have had an approach to buy Gocompare.com.
"Having bought full ownership in 2015, and with a turnaround well underway, it is possible that Esure has been contacted by an interested party," Cohen said.
Crummack was chief executive of Lastminute.com from 2011 to 2015. Prior to that he was senior vice-president of lodging at Expedia in Europe and the US. He is currently a non-executive director of National Express and has held senior management positions at Nestlé and Procter & Gamble.
He replaces Jon Morrell, who will leave the company.
"Now is the right time to introduce a new chief executive to Gocompare.com to continue its growth through an enhanced digital and data strategy, and the widening of its non-insurance product offering," said Esure chief executive Stuart Vann.
Crummack said: "I look forward to building on the positive momentum that both Jon Morrell and Esure have achieved in this time and, together with the fantastic team of people at Gocompare.com, to developing new ideas for growth."