Zurich investigates how businesses can polish their image on the web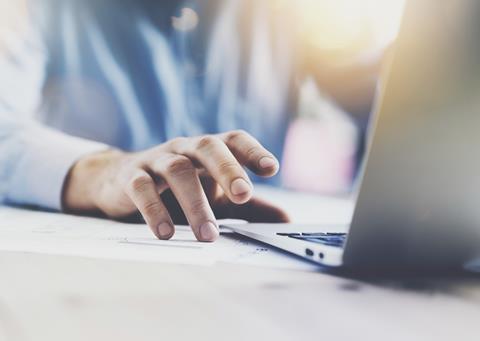 Nowadays, it is crucial for businesses to establish and maintain a strong online reputation. Eight out of ten people now carry out online research before making a purchasing decision, and are 85% more likely to part with their money if they find a positive review.
Businesses are increasingly aware of this reality, and many are paying large sums of money to have their online reputation managed by specialist organisations – often as much as £2,000 per month.
Online reputation – a growing concern
With more than half of British businesses falling victim to unfair negative reviews, according to a poll of 1,000 decision makers by online reputation management firm Igniyte, online reputational risk is a growing concern for today's small and medium enterprises (SMEs).
Zurich's SME Risk Index survey reveals that more than three quarters (77%) of SMEs view having a good online reputation as important to their business, and 41% feel it will become even more important over the coming year.
This emerging risk is now so crucial to businesses that reputational damage currently ranks in the top five risks that concern SMEs, above fire, theft, and even public or employee injuries.
"Online reputation is an increasing worry for SMEs, many of whom are only just getting to grips with managing a social media presence and website, let alone the effects of negative content posted about their company," says Anne Griffiths, Director of Practices and Propositions, Commercial Broker Business at Zurich.
"In a world where the consumer is increasingly guided by the likes of reviews sites such as TripAdvisor and TrustAtrader, SMEs need to get to grips with their online presence and how to manage it."
How to manage online reputational risk
Customers now have more opportunities than ever to publicly share their feedback and experiences of businesses, and according to research by Lithium Technologies, three-quarters of customers believe that they will receive better service if they take to these sites to give an opinion about a brand.
With so many public forums available where customers can air their opinions, monitoring and maintaining an online reputation can seem an overwhelming task for many SMEs.
However, while businesses may be unable to control what is being said about them, there is still a significant amount that they can do to manage and improve their online reputation.
For example, actions such as monitoring review sites and social media, responding to comments in a timely and positive manner, and asking happy customers to post feedback will all help establish and cultivate a good online reputation.
SMEs that undertake such activities could see it pay huge dividends for very tangible metrics, such as customer satisfaction and revenues.
Research shows that brands that issue a timely response to negative comments can go a long way towards rectifying any damage done. Despite this, 40% of SMEs say that they do not even monitor what is being said about them online, which could have a direct bearing on the level of business they are currently receiving.
SMEs seeking professional solutions
While the majority of Britain's small and medium businesses are waking up to the importance of their online profile, time is a valuable resource to most SME owners, leading many to outsource their reputation management activity.
Zurich's SME Risk Index found that one in ten SMEs are now paying a third party to manage their online presence, and a further 9% are looking to do so in the next 12 months. Of those employing third-party service providers, 12% are paying £2,000 per month or more.
Zurich's SME proposition now includes free access to the services of a leading online reputation management provider – Reputation.com.
The service enables your SME customers to track the position of their online reputation, benchmark it against similar organisations, and understand what actions are needed to improve it.
"Customers use the internet more than ever before making choices about where they spend their money," says Anne. "The big problem is that it tends only to be those customers with very strong opinions who are motivated to write reviews, and more often than not, it is negative experiences they are expressing.
"Reputation.com works with businesses to make sure that all the positive things about them are up online for their potential customers to see. You want to make sure that the overwhelming amount of good you do drowns out any criticism of the odd mistake."
Brokers can use the Reputation.com benefit offered exclusively to Zurich's SME customers, to differentiate their offering, thereby helping to steer customers' focus away from price.