Disruption and innovation in the premium finance market will help put the customer in control, according to PremFina chief executive Bundeep Singh Rangar
PremFina knows market disruption is not just digital. Changing customer demands, the development of new service-based models, innovative products, a greater focus on prevention and the formation of strategic alliances with innovative startups is changing the insurance industry norm.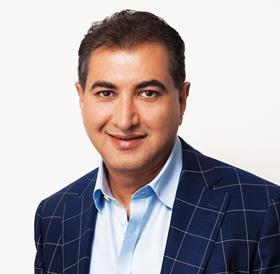 PremFina is not only part of this disruption, but also harnessing it. With PremFina's vision to make insurance more affordable and accessible, its principles shine through its customer-centric technologies.
PremFina continually offers innovation within the insurance industry and approaches things differently to other players in the premium finance market.
We're the only premium financing company to use artificial intelligence (AI) to make the use of customer service technology efficient as well as emotionally intelligent. The customer is always number one, so that makes the customer journey our top priority.
Fina is PremFina's AI-driven chatbot that provides 24/7 customer support on the firm's website. Insurance brokers value the company's use of technology to give them more autonomy, save costs and foster customer delight.
iFaaS: The customer in control
PremFina's latest product provides 'insurance finance as a service' (iFaaS). It's a new way of selling finance for insurance purchases, as an ongoing subscription via an app (and a website) on both iOS and Android platforms.
iFaaS allows insurers to cater to app-friendly customers, such as millennials, who want the flexibility to buy insurance premiums based on time, distance, or some other utility-based metric. It effectively taps into a market segment of customers who wish to buy insurance as if buying a Netflix subscription.
The advantage of iFaaS is that it caters to the market by having a monthly, app-enabled, channel-based subscription model, but doesn't require the extensive infrastructure that insurers have built over many years to be discarded or usurped. It's an elegant way to serve the needs of both, at a time when flexibility has become a defacto way of living and working post-Covid-19.

Award-winning, white-label SaaS
PremFina's innovation-led DNA has also been recognised in its creation of its back-end software as a service (SaaS), a standalone loan issuance and administration system customised for the insurance industry.
The iFaaS and SaaS offerings are uniquely provided by PremFina and have seen rapid uptake in the £160bn UK insurance market. We are now in the midst of disrupting a 35-year-old, worldwide £75bn premium financing industry via our technology platform and app-rendered customer experience.