Adam Miller, group head of IT, Markerstudy Group on how automation technology is advancing all around us, and we need to get onboard
Have you ever wondered what it's like to talk to a bot? Increasingly, the British public encounter this technology without even realising.
The rise of automated help lines, automated booking services, and even automated end-to-end FNOL is moving at pace.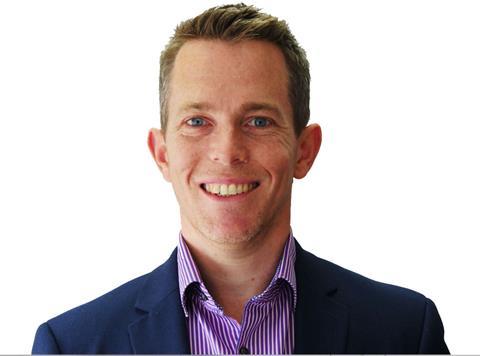 Gartners predict that by 2023, 80% of companies using artificial intelligence (AI) for digital commerce will achieve at least a 25% improvement in customer satisfaction revenue, or cost cuts. This is a compelling reason to give serious thought to including the technology in your business strategy.
Hosting two roundtables at the recent Insurance Times Insurance2025 conference, I discussed intelligent automation and the use of chatbots with around 50 delegates.
Overall, the adoption of such technology was low within these groups. But those using it queried whether they should be telling customers.
Chatbots are just part of the huge topic of AI – an area of technology lacking clear ethical boundaries.
We agreed that such boundaries and supporting case law need establishing, as their absence risks wider adoption in society becoming restricted.

An example with driverless cars is commonly quoted – if a crash is inevitable, does the algorithm decide to crash into the elderly person crossing the road or the young mum with a child in a pushchair?
The recent announcement that Stephen Schwarzman, billionaire co-founder of Blackstone, is making a $188m donation to fund a new Institute for Ethics in AI at Oxford University and support work being done by the Turing Institute is an indicator of the scale of work yet to be done in this field.
But don't let this fool you into thinking your company has the luxury of time to embed this technology. It's not just millennials in the workplace who expect an instant, personalised service. We all do and we want it now! So the question is – what are you doing about it?
To help get you started here's a few key pointers:
Introduce a pilot. They're a cheap and easy way to build support internally.
Don't just focus on a chatbot for your website, think big; no, bigger still. Can you see 100% of your customer contact being managed by chatbots and self service?
Look at the opportunities for customer adoption – workshop your use-cases – no idea is a bad idea.
Find the quick wins and define where chatbots or conversational agents will fit in your customer journey.
Define your business case – nothing speaks louder to the board than £££.
Get going with designing the future – there's lots of opportunity to help staff climb the value chain, removing that dull, repetitive activity and, in parallel, delivering an enhanced customer experience.
Subscribers read more