Rob Glenister, client services manager at Gallagher Bassett, shares his top tips for addressing broker concerns in 2022
1. Adopt an open data approach
Adopting a sense of transparency and openness when it comes to claims performance data is a simple way for insurers to ensure continued trust with their broker audience.
Brokers are often closely involved with the claims process and will be used as escalation points throughout, so it is important that they feel up to date with information and insights to assist communications with policyholders.
Regularly sharing claims data is one of the simplest ways for insurers to streamline this relationship – this includes proactively providing brokers with updated financial claims positions and details on the current status of claims.
This transparency becomes more important for brokers ahead of key dates, such as policy renewals, and contributes to the overall sense of trust between insurers and their broker partners, which - as many of us will know – is the foundation to any form of business success.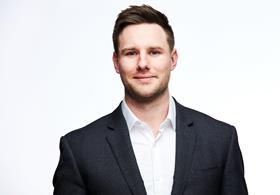 2. Keep an eye on industry benchmarks
If insurers have learnt anything from the past 24 months, it is that the insurance industry remains an ever-changing environment.
One of the most obvious challenges this brings is the constant need to keep a finger on the pulse of industry benchmarks. This is particularly pertinent in the current market, thanks to factors such as increased parts and material costs.
It is absolutely crucial that insurance firms keep their eyes on data, results and findings that come from industry peers because this is one of the strongest opportunities for insurers, their broker partners and claims teams to work together to make further improvements – as well as cost savings – in their ways of working.
It is also important to be a contributor to industry benchmarking because sharing data can help insurers highlight the achievements of both their book and internal processes.
3. Continue to embrace new tech
When it comes to technology, the insurance industry as a whole needs to continue to build a reputation for embracing new technologies and opening up growth pathways.
Having quickly built up a sector-wide reputation for leading the way in embracing new technologies, emerging capital and distribution opportunities, we must now work to highlight this.
There is also a more apparent demand from customers for an electronic 'track my claim' style journey, so insurers that share information about growth plans and new products is good news for the broker community - this will ensure that policyholders are aware of the best products for their specific needs.
4. Prioritise communication
Like so many other industries, coming out of lockdown and the Covid-19 pandemic means defining a 'new normal' working environment.
A continued prioritisation on effective communication is key to success, however, especially for an industry that is extremely people focused and relies on trusted engagements. The opportunity of having face-to-face communication again is a great one for the sector.
As we transition back to face-to-face meetings, it is important that we find ways to engage with meaning.