Insurers and brokers should embrace new technologies such as artificial intelligence and they should do so as soon as possible, says Robin Meehan, founder and managing director of Inawisdom
As with all industries, insurance is coming to terms with the digital revolution. Where can technology help? What are the quick wins? What will really make a tangible difference?
These can be tough questions to answer and, as experts in AI, they are questions we get asked a lot.
Data is an incredible tool for insurers but also has the power to be a burden. With more and more information moving to the cloud, the ability to draw insights and identify opportunities from your data grows but, often, so do the challenges around using that data.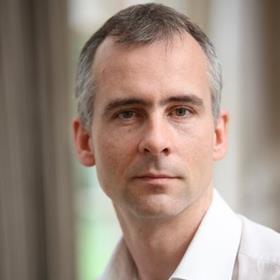 Disparate systems, multiple document types and manual processing can be barriers for insurers to collate and standardise their data, making it difficult to start the insights journey.
We are often approached to unlock data value – find patterns, predict behaviours, better understand customers – but the first step is to create an environment where that can happen. Increasingly, particularly for insurers, the answer is coming in the form of Intelligent Document Processing (IDP).
IDP in focus
IDP is an AI-based solution that goes beyond traditional automation tools. It uses cutting-edge techniques such as Natural Language Processing to analyse and interpret text from various documents. This enables the extraction and collation of data – such as a policy number or financial details – at scale. And because AI can analyse vast amounts of data very quickly, a high volume of documents can be processed in just minutes.
IDP can also identify niche terminology within insurance and, using AI, it can be trained to understand industry terms and even identify alternative wording across different documents.
Insurance is already a document and data-heavy industry, often with a large number of records associated with each customer. We have encountered highly skilled staff spending hours pulling out the data they need to underwrite a new policy or assess a claim, which just doesn't make business sense in a technology-led world.
Data is growing every day and more customers means more documents. A lack of automation and scalability can be a significant limitation on business growth and can leave companies behind in the race to create a competitive advantage.
IDP can remove the complexity, reduce time spent on collation and analysis and pave the way for greater insights.
Looking forward
Intelligent Document Processing is already proving to be a transformative technology. Across our customers, we see a huge reduction in processing time, improved service to customers and resources freed up to focus on other high-value work.
The insights being uncovered are driving improved accuracy in rating, forecasting, pricing and binding risk – meaning safer underwriting and a more profitable business.
Emerging technologies such as AI really are changing the way businesses operate and we see the adoption increasing. Competitive markets and rising customer expectations means the need for scalable data processing and value‑add insights will become ever more key to success.
To reap the greatest reward, the time to start is now.