After being awarded a five-star rating in Insurance Times's MGA survey, Robert Munden, Gresham Underwriting's chief underwriting officer discusses how MGAs can stay relevant in a changing distribution landscape
This year has seen enormous change in all of our lives – both professionally and personally.
For many MGAs, we have had to take stock and ensure that we remain relevant to the insurance distribution model at a time when many insurers are pulling up the drawbridges, reducing capacity and seeking to take back control of their distribution. Some MGAs and schemes have, sadly, not made it.
For us at Gresham Underwriting, it is a matter of adapting who we are and how we do our business to ensure we retain the backing of existing carriers, while at the same time ensuring we are attractive to new ones.
True partnership with carriers is essential. Filling a gap in the insurer's distribution model, reaching brokers and customers that are unable to be contacted without considerable expense and working to promote their brand in a professional and service led proposition, is key.
At a time when certain insurers seem to be wading through treacle, the dynamism, service and ease of a customer journey via the diligent and forward-thinking MGA is an appealing proposition to the broker.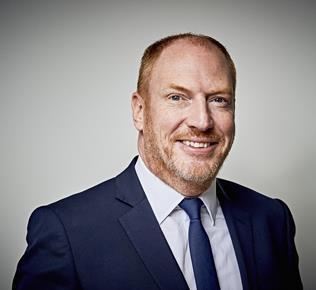 Products and marketing developed in partnership between MGA and carrier for specific sectors, enriched with data from independent sources and systems designed to deliver quickly and efficiently, are the way forward.
Achieving profit for all parties with data-led underwriting while delivering a superior product – coupled with superior service – to the customer at a realistic price is the ultimate goal.
I am delighted to say that during this Covid-19 period not only have we at Gresham Underwriting retained our capacity, but also entered into a number of new partnerships – with Covéa, Great Lakes and Hiscox just three of a number of quality A-rated carriers coming on board (with others in the final throes of completion).
All bring wordings and products new to Gresham that will allow us to focus on new sectors and help to fill voids in the market place, not only helping us to gain new customers, but to also provide brokers with quality products for their clients via the fast and efficient models that I described previously.
As we move forward, we hope that we will be able to even better achieve that Nirvana of being able to call on data enrichment to provide us, in real time, with much of the risk detail the broker is currently being asked to supply, safe in the knowledge that the data is correct and that underwriting acceptance and decisions can be made swiftly at the point of quotation/sale rather than retrospectively falling back on statement of facts, for example, at the time of a claim.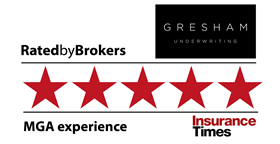 This will surely work to everyone's benefit and improve further the experience of the customer which is what we must always strive to achieve.
To now be awarded a five-star rating by our brokers in the Insurance Times survey – the only MGA in our particular space to achieve this accolade – does not only delight us right now, but also enthuses and encourages us to strive to improve and become the 'gold-plated' MGA that I wanted Gresham Underwriting to be when I joined three years ago.
We are on the right track and while, admittedly, we don't get it right all of the time, the more often we do, the better we become.
By working to continually improve, to partner with quality insurers in providing quality product and to do it with service at the centre of all we do, then the future for us, and MGAs in general, continues to look bright.
---
Not subscribed? Become a subscriber and access our premium content