Advertorial: Rich Tomlinson, managing director of Percayso Inform, lays out how the firm is moving forward
In hindsight, launching our next generation insurance intelligence service in the UK just before the first nationwide lockdown wasn't such bad timing.
The pandemic proved the business case for our next generation data and analytics in helping insurance providers adapt to fast changing market conditions, improve decision making and ultimately have a positive impact on business performance.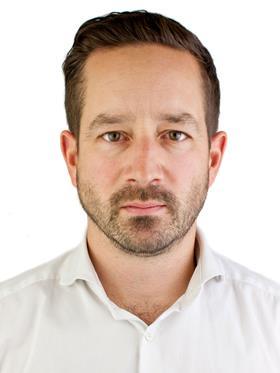 Our proposition goes beyond traditional data enrichment, providing unique, realtime solutions at all stages of the insurance lifecycle and delivering unrivalled insight into insurance customers, risk and fraud.
It's all about turning data into intelligence, insight and outcomes – and it's struck a chord with the market as we've increased our client base significantly each year since launch.
Success fuels ambition, so when the opportunity arose to boost our footprint in the motor insurance market, we took it and acquired the leading vehicle data insight solution provider – Cazana.
Covering over a billion unique data points, Cazana – now Percayso Vehicle Intelligence – offers motor insurance providers granular insight to truly understand the risk factor and value of individual vehicles.
This includes some truly unique capabilities, including assessing previous adverts in real time to identify previous modifications, features damage or options fitted to a vehicle and analysing MOT history. All this serves to enhance underwriting, reduce risk and improve the bottom line.
This acquisition wasn't in this year's business plan, but we based our decision on three core factors:
1. The demand for accurate vehicle intelligence – since we sealed the deal, we're not only attracting brand new customers and reengaged with former Cazana customers, but existing customers are increasing their use of our capabilities and tapping in to Percayso's wider insurance intelligence proposition.
2. The uniqueness of the proposition – no other vehicle data proposition uses the same unqiue methodology for vehicle valuations and identifies undeclared modifications and features. Combining Percayso's existing proposition with the new PVI platform is delivering something that clients can't get elsewhere.
3. Timing – there is no doubt the motor insurance market is undergoing a turbulent time with most insurers experiencing losses driven by claims inflation and low premiums. Even the smallest margin of improvement can have a big impact and we're now helping motor insurance providers spot fraud more quickly and price accurately for the risk they're covering.
We also learned a lot from the process itself which will be invaluable when we do the next one!
You can never make too much effort to engage with the clients that you are acquiring – you need to gain their trust, so must go out of your way to build relationships.
Never underestimate the tech challenge. While it might look straightforward on paper, in reality it's not. Do build more time and more budget into the integration plan than you think you need.
The whole process will take longer than you think and you will need external experts to guide you through it. The investment in their services will be more than repaid.
We're excited about the potential we have to further improve Percayso Vehicle Intelligence and we're exploring new data sources, applications and sectors. It has been a transformative deal for our business and opened our eyes to new possibilities both at home and overseas.