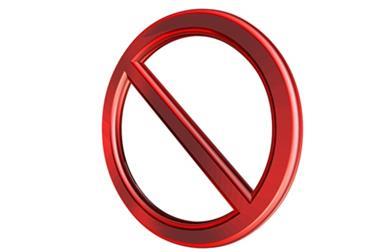 The FCA has banned former insurance brokers Terence Joint and Vroni O'Brien for failings in relation to the handling and misuse of client money.
Key points:
Broker Joint Aviation directors fined £30,000
Joint Aviation owed £150,253 to insurers
Broker transferred client money to its business bank account
Joint and O'Brien, who were directors of Joint Aviation Services, have been fined £10,000 and £20,000 respectively.
They are not allowed to perform any significant influence functions.
Between April 2011 and June 2012 O'Brien transferred money which the broker was not entitled from its client bank account to its business bank account, and she continued to do so, even after a client money shortfall was identified.
The FCA said O'Brien also failed to take steps to understand her responsibilities as director and chief executive, causing Joint Aviation to break the rules by creating and maintaining inaccurate client money calculations.
During the same period, Joint failed in managing Joint Aviation's business and consequently failed to take reasonable steps to ensure that Joint Aviation operated its client money accounts properly.
This resulted in Joint Aviation improperly applying insurance premiums paid to it by its clients for insurance cover for its own use, such as to pay its business expenses.
As of June 2012, Joint Aviation owed £150,253 to insurers in relation to net outstanding insurance premiums.
Client insurance premiums were also mixed with funds of a separate entity.
The shortfall was met as part of the sale of Join Aviation's insurance business to another broker. No customer was denied insurance cover.
In July 2012, Joint Aviation stopped conducting all regulated activities immediately and subsequently cancelled its permission in January 2013.
FCA director of enforcement and market oversight Mark Steward said: "Directors of an authorised firm that is permitted to hold or control client money have a duty to ensure client money is protected and handled properly.
"Ms O'Brien and Mr Joint failed to do this and did not act with the skill, care and diligence that consumers rightly expect from the principals of an insurance intermediary.
"Consumers should not be exposed to the risk of loss because of misconduct and, in these cases, the FCA will hold to account senior managers who have failed to take reasonable steps to prevent the misconduct from occurring."