ABI figures show benign weather reduced overall property claims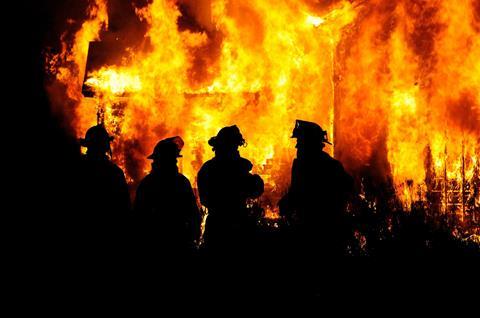 Fire overtook weather as the greatest source of property claims in the first half of the year, according to the latest figures from the ABI.
Weather claims totalled only £119m in January-June, down from £855m a year earlier, while fire claims rose 46% to £642m (H1 2014 £439m).
The rise in fire claims likely signals a one-off change, rather than a trend, as the increase stemmed largely from two major claims shouldered by Zurich.
In April, the National Trust's Clandon Park stately home was gutted by fire, giving rise to what Zurich said would be its biggest-ever claim; and in January, arsonists attacked council offices in Oxfordshire. Those claims pushed Zurich UK's combined operating ratio up by 6.7 percentage points to 98.9% (H1 2014: 92.2%).
Zurich UK general insurance chief executive Vibhu Sharma said that the company had "seen about a year's worth" of large losses in the first six months.
The first half saw theft claims slightly lower, falling to £208m from £240m; business interruption rose slightly to £83m from £81m; water damage claims rose to £350m from £308m and domestic subsidence claims – perhaps related to the relatively drier weather in the first half, slipped to £41m from £50m.