Fire helped halve Zurich UK's first half GI operating profit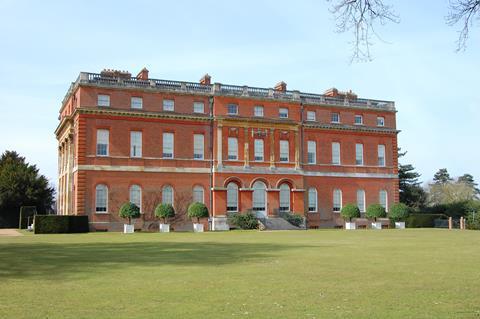 Zurich is expected to pay out about £65m to the National Trust for the fire at its Clandon Park stately home in April, according to the Earl of Onslow, whose family owned the house before turning it over to the National Trust in 1956.
The earl, now working as an insurance broker told The Times that the National Trust should use the money for restoring other more deserving buildings elsewhere and leave Clandon Park a ruin. "95% of the house is gone," he said. "I would call a replacement a new-build."
Nicola Briggs, the National Trust's director for London and the southeast, said the Grade 1 listed 18th century mansion, pictured above before the fire, would be rebuilt "in some shape or form".
The Clandon Park fire and arson at council buildings in Oxfordshire in January, helped halve Zurich UK's general insurance business operating profit for the first half of this year to £50m, and pushed its combined ratio to 98.9% from 92.2%.