Insurer's UK GI chief urges industry to take long-term view on home rates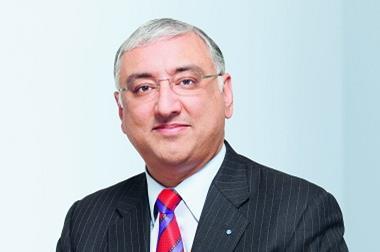 The large claims that halved Zurich's UK general insurance profitability in the first half of 2015 cost the company between £50m and £60m, according to chief executive Vibhu Sharma.
He added that if the losses are excluded, the company would have achieved a similar combined operating ratio (COR) to the 92.2% it reported in last year's first half instead of the 98.9% it reported.
This means the claims added roughly 6 percentage points to the first half 2015 COR.
Zurich said the claims, which hit the Zurich Municipal division, included the fire at National Trust stately home Clandon Park and arson attacks on council buildings in Oxfordshire.
Sharma insisted that the claims were not part of a growing trend for large fire losses. Because of the business it writes, Zurich does occasionally suffer as a result of large claims.
Speaking to Insurance Times following the release of Zurich UK's first-half results, Sharma said: "To me they are 'as usual' losses.
"Any time we have a large loss we always look at trends. We have actually gone back and looked at six or seven years and this is in line with our expectations.
"You can have volatility in a given quarter, and that's what we saw in the second quarter."
By contrast, personal lines household has seen a lack of claims, which is driving rate reductions. Here, Sharma urged the industry as a whole to avoid cutting rates because of a short period of calm.
He said: "I always like to remind the market: please have a long-term view.
"Weather-related claims could occur next week, next quarter or next year, so you need to have a longer-term view rather than abandon pricing discipline because nothing happened for six months.
"I hope the market continues to look at that."
On personal motor, Sharma said that Zurich had noticed the claims inflation observed by other insurers. He said: "We have recognised that and are taking both underwriting and pricing actions accordingly to stay on top of that trend."
He added that Zurich had put through rate increases in the "mid single digits" for personal motor.