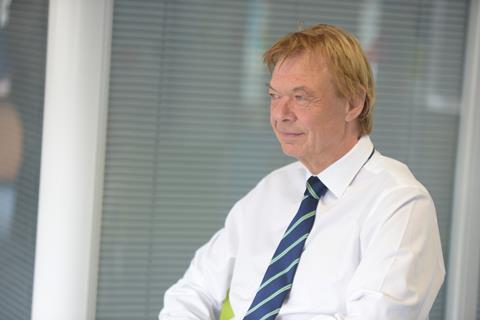 The family trust of former Oval chief executive Philip Hodson has invested in a new broking group that is aiming to build a national presence through acquisition and hires.
Investors in the new group, UKGlobal Holdings, also include Richard Hodson, formerly director of technology insurance at broking group Arthur J Gallagher, who has invested his own money will play an active role as director of the new company.
UKGlobal Holdings has acquired and become the new holding company for existing broker UKGlobal Risk Solutions, formed in 2011 from a management buy-out of Cobra Corporate Solutions from broking group Cobra.
It now plans to expand nationally from its existing offices in London and Manchester. This will mainly be done through acquisition, the company said, but it is also looking to grow by hiring insurance entrepreneurs.
Acquired brokers will be majority-owned by UKGlobal Holdings, but the companies' principals in each region will retain "significant stakeholdings", UKGlobal said.
The acquired firms will sit alongside UKGlobal Risk Solutions as subsidiaries of UKGlobal Holdings. UKGlobal Risk Solutions will carry out many of the group functions, and its fellow group subsidiaries will use its broking and back office systems.
The group will focus on commercial insurance and high net worth, and plans to expand into other specialisms.
The new company will be run by new chief executive Nic Hamblin (pictured). UKGlobal Risk Solutions chief executive Philip Truman has become chief operating officer of the new company in addition to his existing role. Stephen Proctor will also be on the board.
Hamblin has invested in the new company, and Truman has a shareholding.
No one individual or family group own a majority of the shares.