UK unit gets capital injection following Ogden hit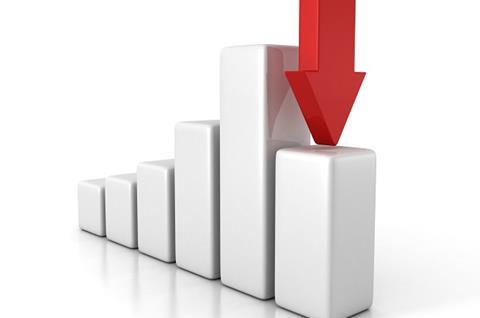 Ageas's UK business made a profit of €1m (£0.8m) in the first quarter of 2017 after taking a further €21m hit from the cut in the Ogden discount rate, the Belgian insurance group announced this morning.
The insurer's UK division also expects to take a further Ogden hit of between €20m and €25m in 2017, and has taken a series of measures to mitigate the impact of the Ogden change, including a €77m capital injection and taking out stop-loss reinsurance cover.
Lower profit
Ageas UK's €1m profit for the quarter compares with a profit of €25m in the same quarter last year.
The combined operating ratio (COR) jumped by 11 percentage points to 110% (Q1 2016: 99%) after the Ogden hit added 7.6 points to the overall COR. The impact was mainly seen in motor, where Ogden added 5.1 points to the COR, and other lines, where it added 33.9 points.
Ageas said the UK division would face continued impact from the Ogden change until the rate increases it has implemented take full effect.
Capital injection
To help mitigate Ogden Ageas UK has received a €77m capital injection in the second quarter. It has also taken out stop-loss reinsurance cover.
It has also de-risked its investment portfolio.
The company said it expected its UK solvency to be back "to a normalised level" by the end of 2017. The solvency ratio was 109% as of the end of the first quarter of 2017.