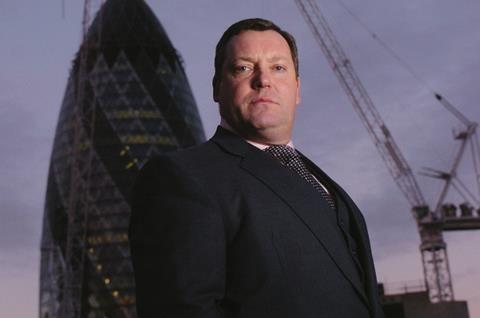 Gable is aiming to offer Solvency II compliant cover for certain niche lines of business, as well as A-rated capacity across its entire platform by the end of the third quarter this year.
The unrated insurer announced to the stock exchange yesterday that it was conducting a full strategic review of its business after concluding that it was "not possible" to raise enough money to be fully compliant with Solvency II.
Key points
Gable unveils plans in open letter to brokers
Chief executive William Dewsall insists Gable has enough capital to continue growing
Dewsall also said that it is 'business as usual' for Gable
But in an open letter to brokers today, Gable chief executive William Dewsall said: "I am pleased to say that we are working to conclude this [strategic review] process which will provide an even stronger platform for Gable's policyholders and brokers.
"It is therefore our preferred and primary goal, by the end of Q3 2016, to offer certain niche lines of business which will be fully Solvency II compliant and, in addition, to provide our brokers and policyholders across Europe, with A-rated paper for the entire Gable platform.
"These matters will be concluded by the end of Q3 this calendar year."
Despite yesterday's stock exchange announcement, Dewsall said in the broker letter that Gable's business has enough capital to grow under its existing structure.
He said: "We continue to see very strong levels of new business, a continuance of the strong underwriting performance produced in 2015, with high levels of policy renewals.
"Enhanced cash collections and cash and short term investment balances currently exceed £70m, having stood at over £60m as at 31 December 2015."
He added: "In the meantime it is business as usual and we continue to trade strongly during 2016, with excellent support from our reinsurance partners and can look forward to further progress this year."
Gable is currently taking advantage of transitionary provisions under Solvency II, which give it an extra two years to comply with the regulation's solvency capital requirement.