Oval and Gallagher join Towergate in becoming the latest brokers to get caught up in ETV storm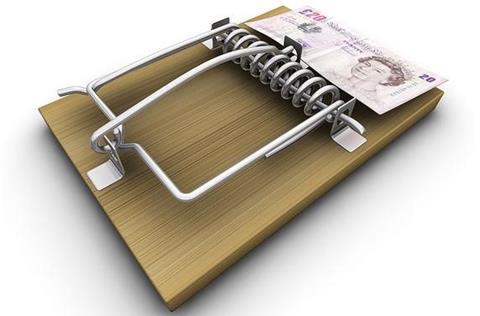 Oval and Arthur J Gallagher paid £9m to avoid compensation for unsuitable pensions advice on enhanced transfer values (ETVs).
They follow in the footsteps of Towergate, which has estimated a compensation bill of between £65m and £85m for unsuitable advice on ETVs.
Oval paid the money to run-off specialist Randall and Quilter (R&Q) for taking the Oval Pensions Solutions (OPS) business off its hands.
It now means that R&Q is responsible for all current and future liablities relating to OPS.
The payment to R&Q was made after Gallagher bought Oval in April 2014.
Gallagher said: "The ETV liability sat within Oval Financial Services, which is no longer owned by Arthur J Gallagher and therefore we are unable to comment on this matter."
What is an enhanced transfer value?
Enhanced transfer values are used by employers to offer an incentive for a pension scheme member to leave the scheme and take their pension liabilities to another company pension scheme or an alternative arrangement, often secured with a life insurer.
The incentive can be in the form of a cash lump sum, subject to tax, or a tax-free uplift to the value of their pension pot.
If not transferred into another company pension, this pension pot can then be taken to the open market to invest as a pension and then buy an annuity when the person retires.
Oval's challenges with ETVs
Oval first ran into problems when there were changes to the FCA rules surrounding ETV advice.
This led to Oval Limited reviewing customer files in its pensions solutions business.
An initial review of 622 files found 57 cases of unsuitable advice, and the broker set aside an initial £800,000 in October 2013 for redress payable to those customers.
It also confirmed at the time that it had a further 2,144 cases left to reveiw.
The review found clients had received unsuitable advice from the division about transferring from defined benefit pension schemes under the terms of an ETV incentive from their employer.
To remove the risk to the group relating to potential redress, the company then entered into the agreement with R&Q.
R&Q has declined to comment on the details of the transfer.
Regulatory scrutiny of ETVs
ETVs have come under fire from The Pensions Regulator and the FCA. The FCA conducted a thematic review of ETVs and published its findings last July.
The regulators were concerned that financial advisers were not explaining the risks of transferring out of a defined benefit pension scheme, where the risk is borne by the employer, to a defined contribution scheme, where the risk is with the individual.
The FCA thematic review also criticised advisers for overemphasising the flexibility benefits of a defined contribution scheme and not fully assessing the tax implications of the transfer, nor the individual member's specific circumstances.
Transferring out of a defined benefit scheme with an ETV can, in certain circumstances, lead to an individual receiving a smaller pension at retirement due to competitive annuity pricing in the open market.
JLT was another broker that widely advised on ETVs.
When asked by Insurance Times if it was facing any likely redress or fines, JLT confirmed it had made no provisions nor paid any redress, but said it had been involved in the FCA's thematic review.
Join the debate in our new LinkedIn specialist discussion forums