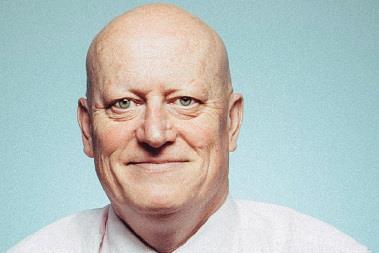 Peter Cullum-backed consolidator Global Risk Partners (GRP) has funded subsidiary Abbey Bond Lovis's acquisition of Northern Ireland broker McGrady.
GRP backed the management buyout of Abbey Bond Lovis in August 2015 and the company has since been plotting to expand in Northern Ireland.
McGrady is GRP's second deal in Northern Ireland and also its second transaction in the retail broking sector. It closely follows GRP's backing of Lloyd's broker Lonmar's management buyout.
As a result of the deal GRP will control more than £35m of gross written premium across Abbey Bond Lovis and McGrady.
McGrady places both commercial and personal lines business from its office in Downpatrick and its owner, Fintan McGrady, will continue to run the business day to day.
McGrady said: "Selling my business was a big decision. I am convinced GRP is the ideal vehicle for our business to prosper going forward, especially with the local knowledge they have gained through their involvement with ABL. I look forward to being part of an expanding retail broking business in Northern Ireland, whilst maintaining our local identity."
GRP broking chief executive Mike Bruce (pictured) said: "It was always in our plans to increase our footprint in Northern Ireland following our investment in ABL, and we are pleased to have been able to do this so quickly, and with the acquisition of a business of such quality. We are delighted to welcome Fintan and his colleagues to GRP."
Abbey Bond Lovis managing director Maurice Boyd said: "Following our MBO in 2015, GRP has proven to be a supportive investor in our business. We know Fintan and his business well, and they share our client focused approach, based around the provision of professional and locally delivered service.
"We look forward to working closely with the McGrady team and combining the strengths of our two businesses."