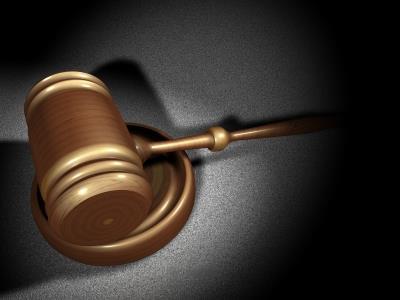 A judge has given Bluefin the go-ahead to take legal action against Neil Thornton, the former head of its commercial division.
The broker has accused Thornton of conspiring with ex-chief executive Mike Bruce, two Bluefin branch directors and Thornton's new employer Global Risk Partners (GRP) to poach teams from Bluefin.
The broker is also seeking an injunction against Thornton to prevent him from approaching Bluefin staff.
In February a judge upheld an injunction preventing Bruce and GRP from arranging any employment with Bluefin employees.
A trial date was set for 20 June to hear the case against Bruce, GRP, Mark Rogers and Suzanne Powell in full.
After documents were disclosed by the defendants, Bluefin claimed further evidence came to light which implicated Thornton.
A new date has now been set for 27 June, following a five-hour hearing today, to take into account the addition of Thornton as the fifth defendant.
Thornton is also being accused of breaching his contract and inducing others to breach their employment contract.
During the hearing Bluefin presented evidence before Judge Nicol.
It included:
a copy of an email from Thornton's wife to Bruce's wife comprising the contact details of Bluefin staff;
emails between senior GRP staff that Thornton was "pumped up" to execute team lifts;
a screenshot of a text message between Bruce and Bath manager Ian Sandham about GRP's business model;
an email exchange with Ludlow branch director Mark Rogers over a proposal for a team breakaway – an email that was later forwarded from Bruce to Thornton. Thornton later replied that he was available on his wife's phone if needed for anything, the court heard; and
an email from Thornton to Bruce about the employment of another branch director, Tony Gardiner
Mr Sheridan, representing Bluefin, told the court that Thornton admitted he forwarded contact details to Bruce, "so that Mike Bruce could contact [Bluefin staff] to see if they would like to move to GRP".
But lawyers for the defendants hit back against Bluefin, accusing the broker of an industrial bullying campaign.
They said the individuals Bruce approached did not fall into the category of individuals he was not allowed to approach, according to his contract.
Mr Solomon, representing GRP, Bruce and Thornton, argued that the evidence today was inferential and vague, adding that the contact details shared between Bruce's and Thornton's wives were already in the public domain.
Additionally, there was not enough time to add Thornton to the trial, while the claims did not include sufficient detail about how much loss had been allegedly suffered.
Judge Nicol said that the validity of the claims would be decided at trial and that, despite the short time, an extra week had been added to the original trial date to take into account the new information.
Thornton has already agreed to undertakings not to approach Bluefin's staff, but the broker is still seeking an injunction.
A decision to determine the interim injunction will be made at a new hearing. The date has yet to be decided.