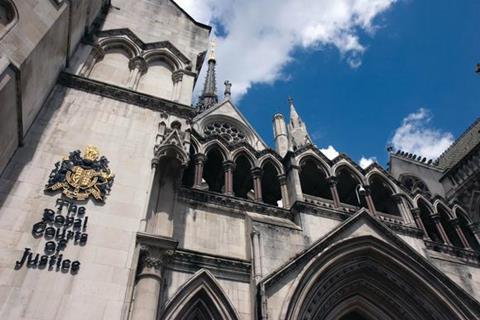 Bluefin has reached a settlement with the remaining two defendants - Mark Rogers and Suzanne Powell - in its poaching case.
The broking group's lawyer, Mr. Mansfield, said: "A settlement has been reached between the parties on all matters."
This follows the settlement Bluefin reached yesterday with GRP broking chief executive Mike Bruce, GRP and former Bluefin commercial division head Neil Thornton.
The trial for the poaching case started in the Royal Courts of Justice in London yesterday.
Bluefin sued Bruce, GRP and Bluefin executives Rogers and Powell earlier this year, accusing them of trying to poach teams from Bluefin.
The broking group added Thornton to the case in May. Thornton is due to join GRP as retail broking managing director, working alongside Bruce.
GRP said in a statement: "Global Risk Partners, Mike Bruce, Neil Thornton and others have agreed with Bluefin Insurance Services that legal proceedings will be stayed without admission of liability.
"A commercial agreement has been reached as part of which GRP has undertaken not to approach, recruit or employ any of Bluefin's staff until after 31 December 2016."
A Bluefin spokesman said the settlement was "to the satisfaction of all parties".