R&Q profit growth driven by run-off and underwriting management units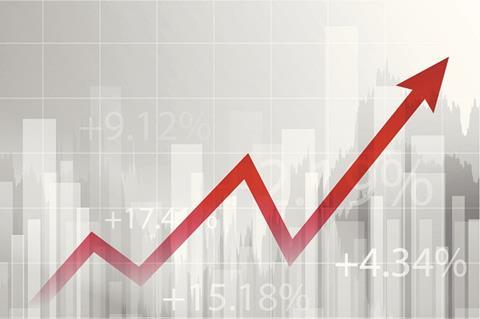 Run-off buyer Randall & Quilter (R&Q) saw its profit more than quadruple in the first half of 2017 after what chief executive Ken Randall described as "a very strong performance".
Pre-tax profit jumped to £5.4m in the first half of 2017 from £1.2m in the same period last year. The R&Q profit boost was driven by the company's core insurance investments unit, which buys run-off businesses and also runs live insurers, and a return to profit in its underwriting management business, under which it manages Lloyd's syndicates.
These performances offset a profit drop in the insurance services division.
Randall said: "It is the board's view, especially given the advanced state of a number of other legacy transactions and the growing pipeline that the results for the full year will be at least in line with expectations, absent unforeseen circumstances.
"Our planned focus on legacy acquisitions and the use of Accredited and R&Q Insurance Malta as conduits for niche programme business to highly rated reinsurers looks increasingly well placed. There are good growth opportunities in both of these core operations and the Group's strong and growing market position is being driven by our central tenets of expertise and innovation."
Ups and downs
Operating profit in R&Q's insurance investments division jumped 64% to £14.6m in the first half of 2017 from £8.9m in the same period last year.
The company completed 11 run-off transactions in the first half of 2017 compared with just three in last year's first half.
The group assumed more than £72m of net insurance liabilities in the period, which it said was "a clear demonstration of the larger deals we are now sourcing and completing".
The underwriting management division returned to profit, posting an operating profit of £1m compared with a £1.7m loss in last year's first half.
The company attributed the performance to an "excellent result" from US insurance unit Accredited, where revenues grew thanks to two large loss portfolio transfers completed in the period.
The insurance services division's operating profit, however, dropped 88% to £141,000 (H1 2016: £1.2m), despite a 13% increase in revenue to £14.6m (H1 2016: £12.9m).
R&Q said this was because of foreign exchange losses, provisions in the captive management segment relating to its discontinued Gibraltar operation and bad debt on a start-up client that failed to launch.