Broker looks at marine and aviation to reach £30m goal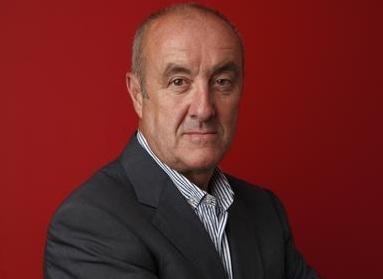 Independent broker Henderson has its eye on a number of potential new growth markets to help it achieve its £30m brokerage target.
The Leeds-based broker's chief executive, Joe Henderson, has earmarked the marine and aviation markets, and the company is also investing heavily in its financial services division, which has been boosted by the acquisition of Arlington Financial Services.
The broker, which has £200m gross written premium, is also on the hunt for a strategic purchase, and has employed an external firm to seek out targets in the region of £5m brokerage. A deal of that size would be "by far" Henderson's largest to date.
"When it arises we will consider it, but it will certainly be away from where we are at the moment," said Henderson, who added that funds were in place for such a deal.
In an interview last year, Henderson told Insurance Times that he would consider a merger with another similar sized broker. But he added that the company was not up for sale.
Henderson claims the business has achieved "double-digit growth" across its specialist divisions, including risk management, surety services and credit insurance.
He is keen to add marine and aviation to that list in the near future, either through a bolt-on acquisition or team grab in the London market.
"They're quite specialist and we do a bit of it, but we have to use other people," he said. "So we may as well do it ourselves."
According to Henderson, the Arlington purchase will add revenue of £750,000, and will bolt on to its existing operation in Stockton, which is run by former Towergate duo Jon Willett and EmmaSimkins, and has brokerage in excess of £2m.
"We are very committed to our boutique-style financial services business," he said, "and this division, going forward, will generate revenues of £2.5m, of which over 50% is annually renewable income."
Henderson said growth in the broker's general insurance business, which focuses heavily on construction and retail, had been "modest".
"The marketplace is very difficult in terms of clients continuing to suffer from the recession," he said. "Nevertheless, we have commenced the new financial year on a very strong footing, and the first quarter results will be in line with our desires, with an overall growth of 10%."
Henderson revealed that EBITDA has increased to £3m from £1.2m in its accounts for the year ended 30 April 2012, while revenue grew 6% to £21.5m, and he expects this to hit £24m over the next year.
We say …
● The aviation and marine insurance sectors are well-established markets, making it tough for any new player looking to create a presence in these areas.
● Much of Henderson's organic growth is attributed to its fast-growing regional offices including Manchester, which has trebled its size in the past 12 months.
● Henderson has nabbed a number of staff from its rivals recently, including Mark Hunter as broking director from Gallagher Heath.