Joe Henderson to focus on broker's other brands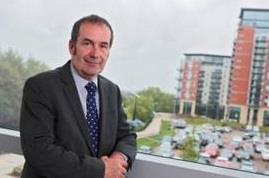 Henderson Insurance Brokers has appointed former Aviva business manager Steve Barrett as managing director.
Barrett will report to Henderson chief executive Joe Henderson, who will concentrate more on the broker's other businesses, such as Contractsure, Henderson Risk Management, Henderson Employee Benefits, UK Credit Insurance and Henderson Surety.
Barrett said: "I felt that I had given Aviva all I could and that I needed a change of direction.
"In reality, once Henderson's had put their hat into the ring, there was only one destination for me. I had worked successfully with Joe and his teams over the last dozen years, with the stand-out feature being that everything Henderson's said they would do, they delivered on."
Barrett will work with eight regional managing directors to improve operational efficiency, according to a statement from the broker.
Henderson said: "Steve has vast experience of working at the coalface in the insurance broking industry. He built up a solid background and reputation in the independent insurance broking industry. Steve's appointment will further help to build the reputation and reach of the company's broking operations."