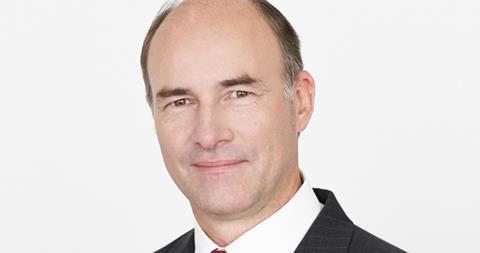 Hiscox saw group gross written premiums rise 10.3% to £640.5m in the six months to March, up from £561.7m a year earlier.
Hiscox UK GWP rose 5.8% to £110.5m from £103.5m a year earlier, which the company described as "a strong result in a challenging market".
"Good growth came from the broker channel, particularly in our specialty commercial, professional indemnity and technology offerings," it said in its interim trading statement.
"Within our technology book, our cyber and data risks product continues to perform well, supported by a Q1 marketing campaign."
Following a successful pilot the company launched its Hiscox Trader e-trading platform for commercial brokers.
The high value household business remains competitive and a government-imposed increase in Insurance Premium Tax teamed with the higher-than-expected levy for Flood Re are putting further pressure on margins and increasing costs to customers, the company said.
Including the Hiscox UK contribution, the global HIscox Retail business saw GWP rise 9.7% to £289.3, boosted by investment in brand and infrastructure.
GWP in Hiscox London Market was rose by 5.3% to £157.1m, boosted by new teams and product lines. Hiscox Re continues to grow casualty and specialty business including cyber, terrorism, and business written on behalf of Kiskadee Investment Managers, the company said.
"We've had a very good start to the year," said group chief executive Bronek Masojada (pictured) .
"Our retail businesses continue to do well, growing in both broker and direct-to-consumer channels. We are navigating more difficult markets in bigger ticket lines; retreating where competition is eroding margins and growing where we see opportunity."
The lack of major loss events, excess industry capital and increased competition continues to put pressure on rates, Hiscox said, adding however that across its retail businesses, "Rate reductions are less marked and we are growing."
The first quarter has been another benign period for claims, particularly for Hiscox Re, the company said. Hiscox UK had minimal exposure to Storm Katie.